some FF pics!
first thing i used from my kart kit was these double guns. a wip robot made from bionicle? parts.
dog mech w/destro for size comparison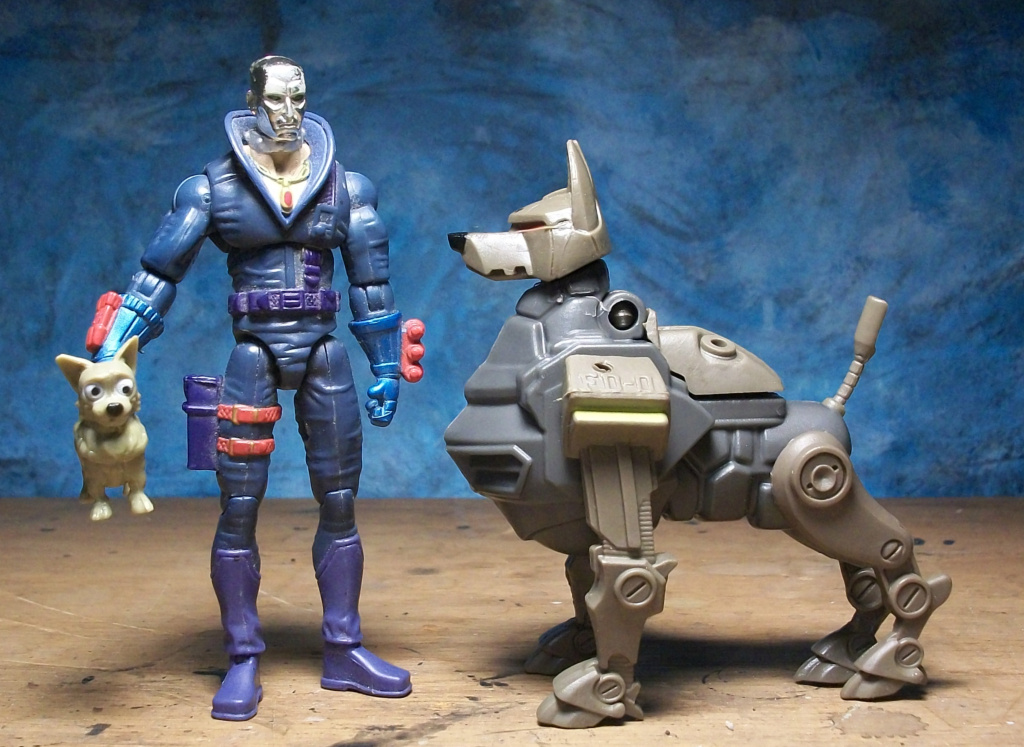 and with my stalled robo mutt. i'll probably bash them together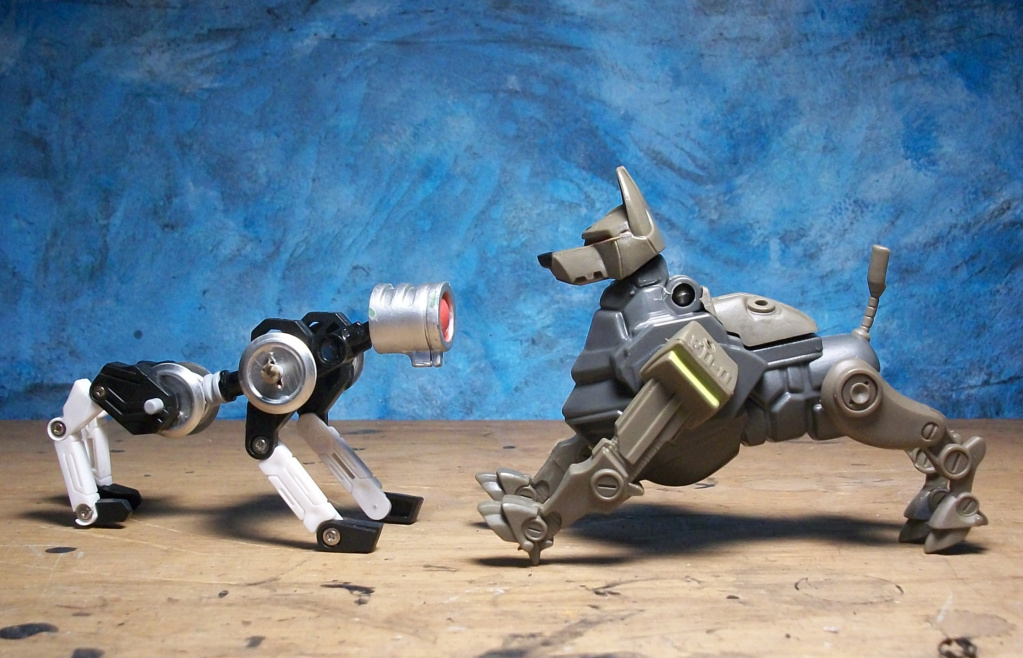 the karts are so cool as is. the chassis is well worth the $1. here i added vamp wheels using heatshrink to snug them up.
mock up with pte semi wheels.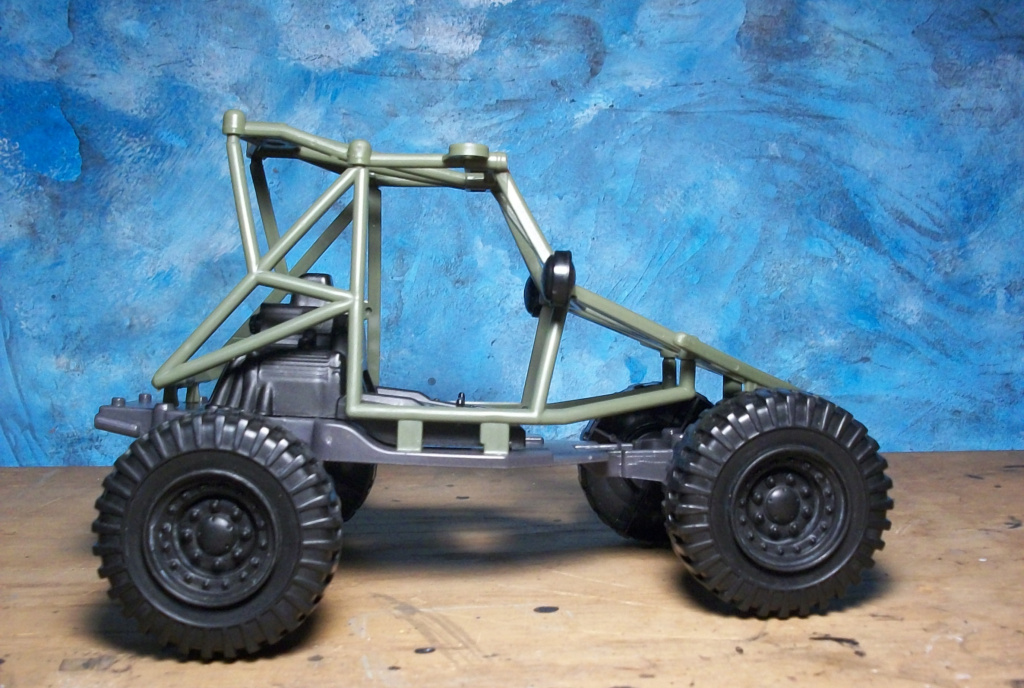 and playmobil wheels
and some unknown tank treds
here are a bunch of random bodies i had in my parts just sitting on the chassis for a wheelbase reference.
now my madmax porsche will get made!
jumanji/corps jeep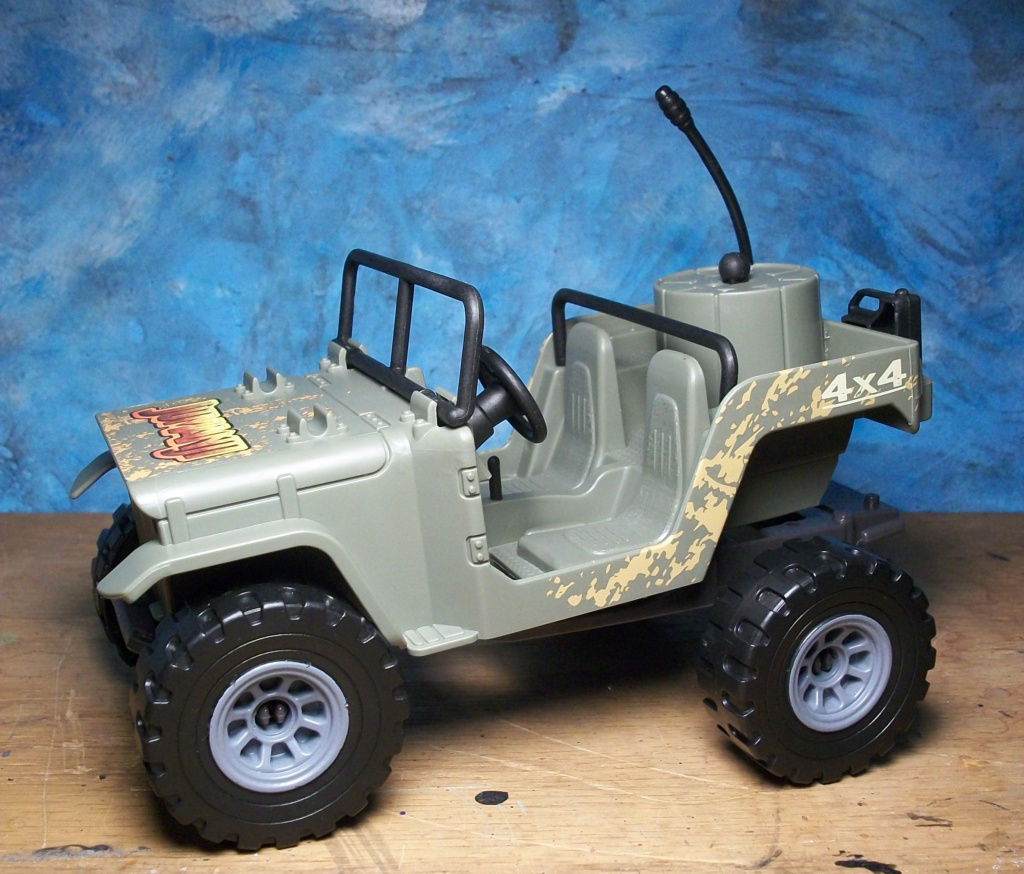 animal planet jeep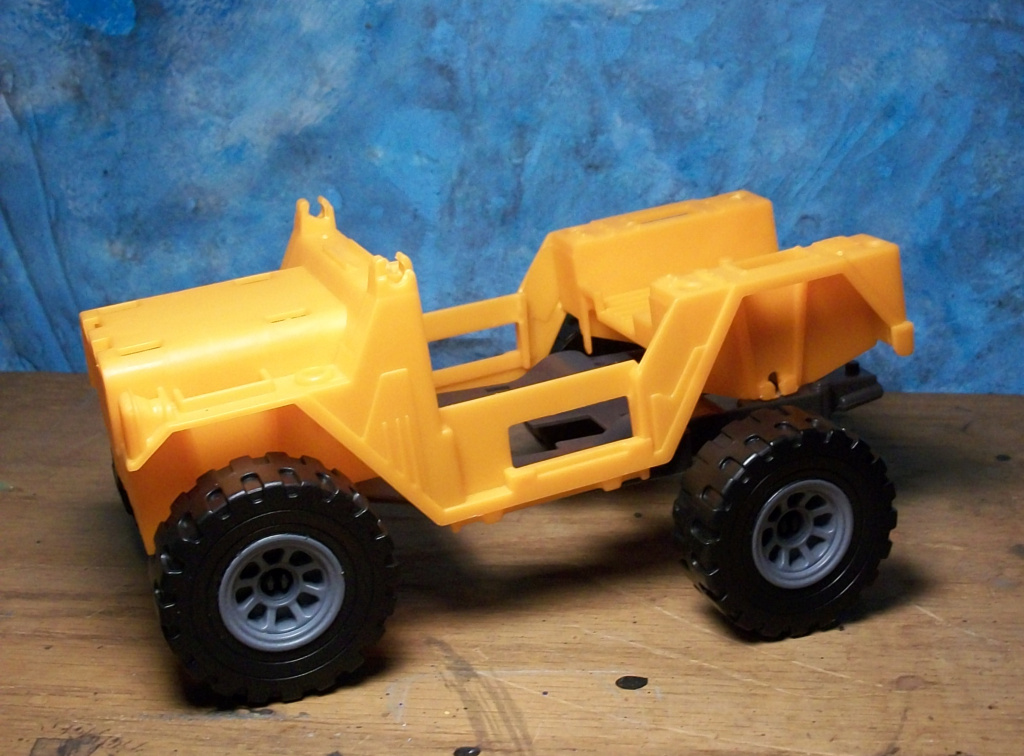 corps mini tank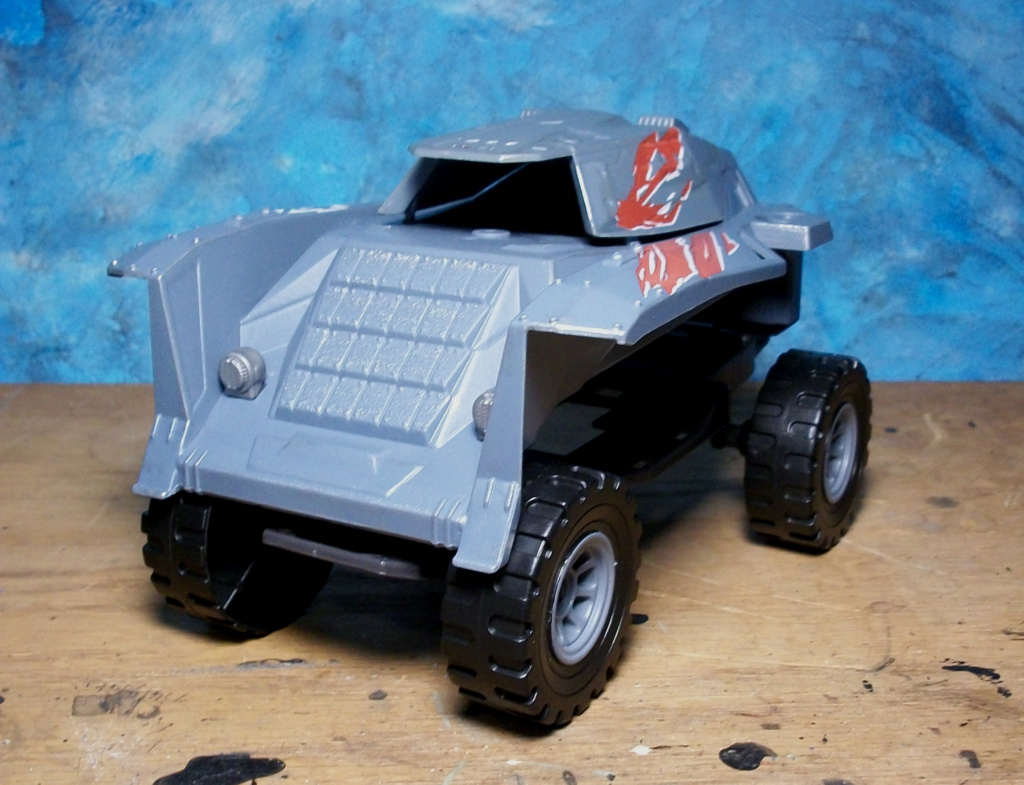 random small armored thing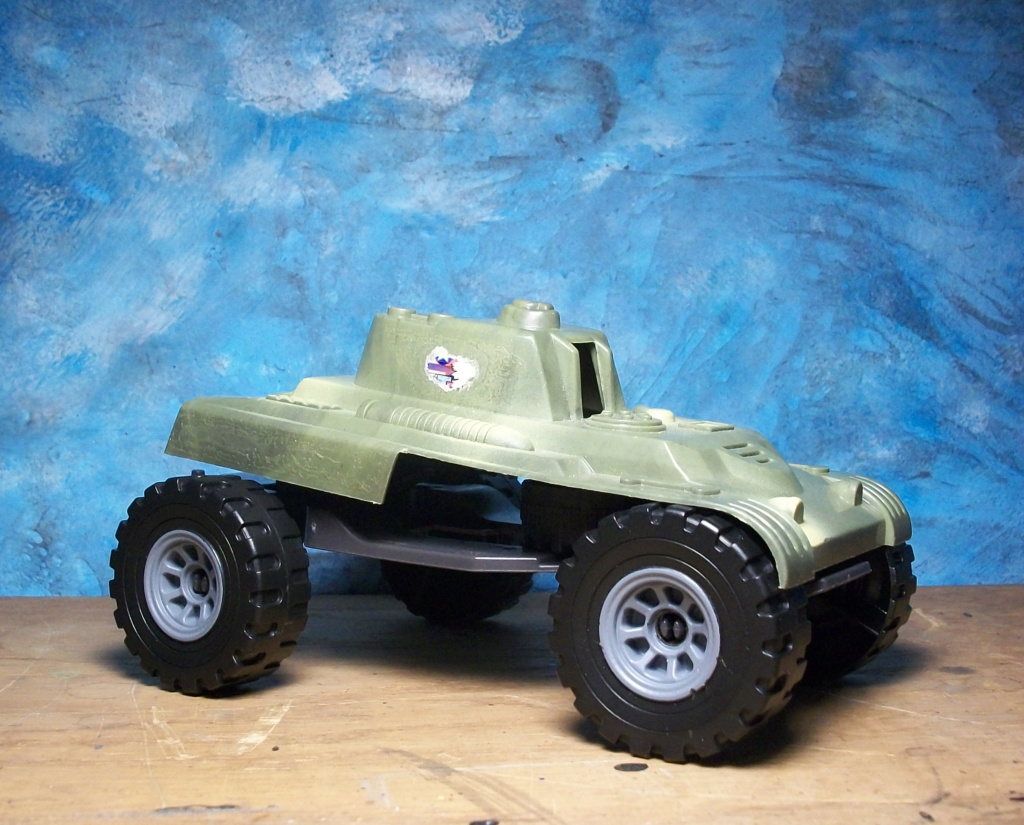 missile launchers from larger scale hummer. kind of a drone combat vehicle idea.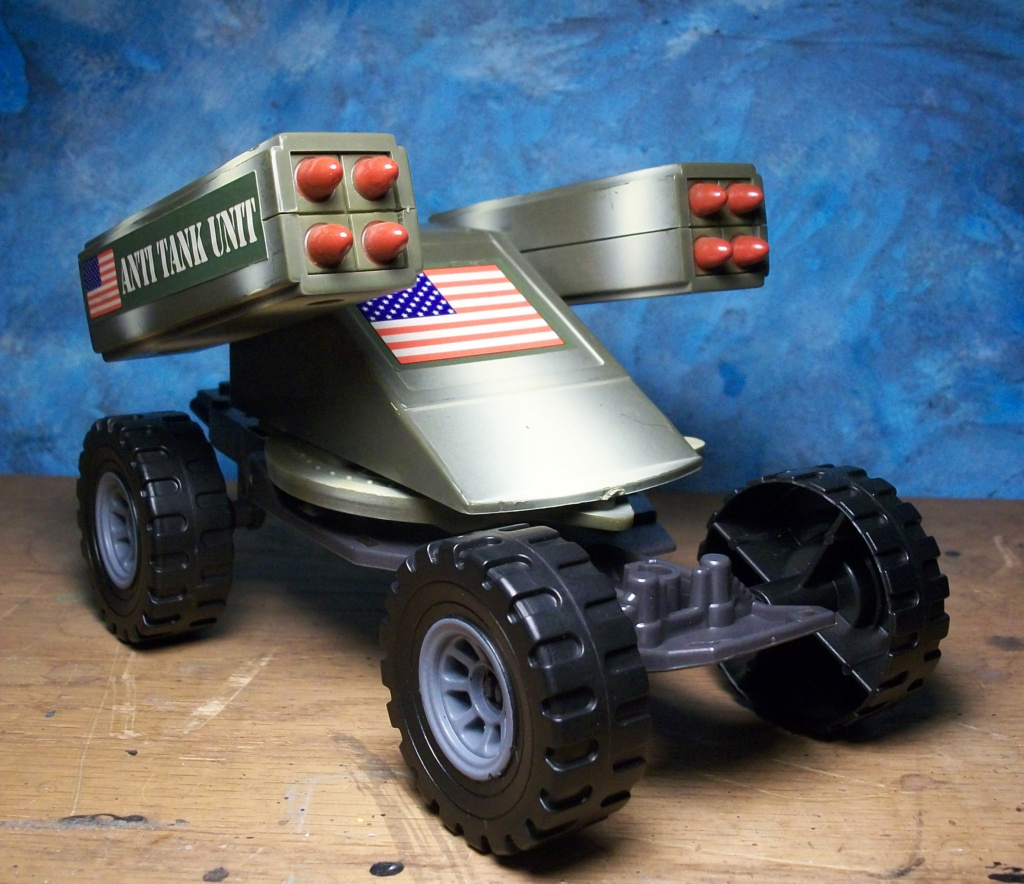 and a vintage mini rc. you small scale guys can still use this chassis!
i don't have any joe shells to mock up. i'm eager to see what ideas others come up with!
_________________
The more you run over a dead cat,
the flatter it gets.
-Anonymous