getting caught up i've had some great fodder scores!
i got this care package from livevil! full of great pieces especially a vintage warduke shield, a book of the dead ,and cheech-n- chong headsculpts!!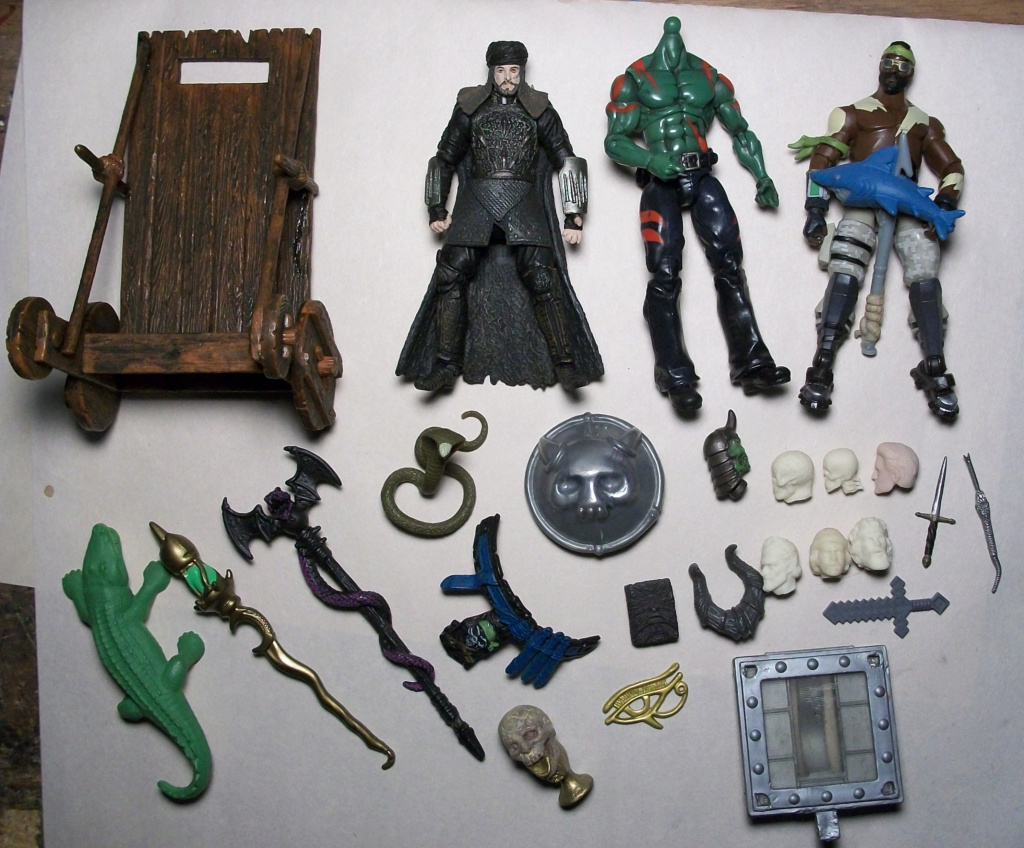 it looks great with my WD wip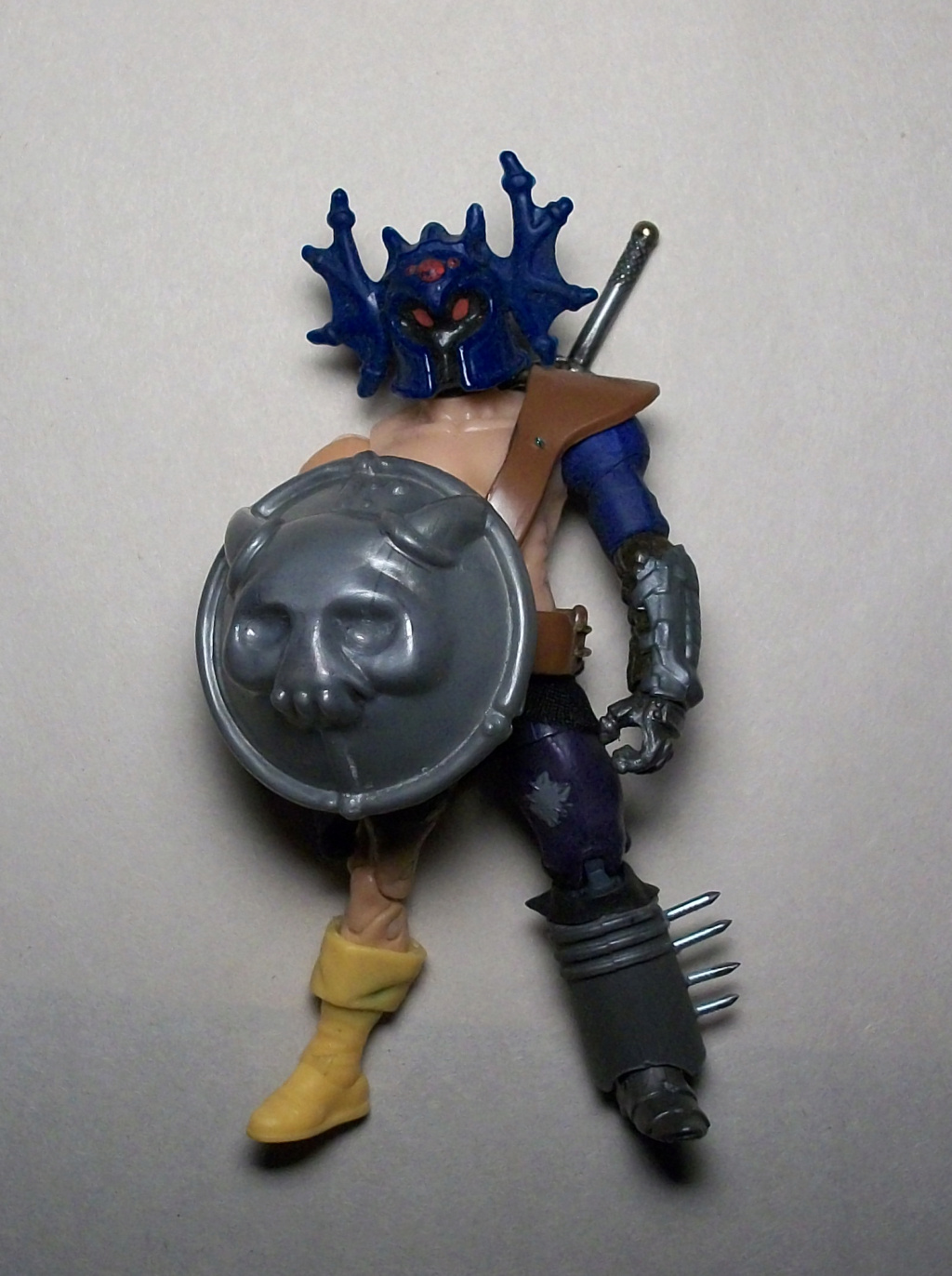 a side by side with my custom WD shield
my wife let me make a few purchases for a late b-day present. it was nov 5. first up is a modern joe lot i got on ebay that broke down to a little over $3 each shipped!
i'm hoping to make alien space suited figures with the arctic troops.
i also made a purchase from one stop joe shop. no plan for these i just wanted to add to my fodder. i ran out of larger loe legs and the bare torso's get used up quickly.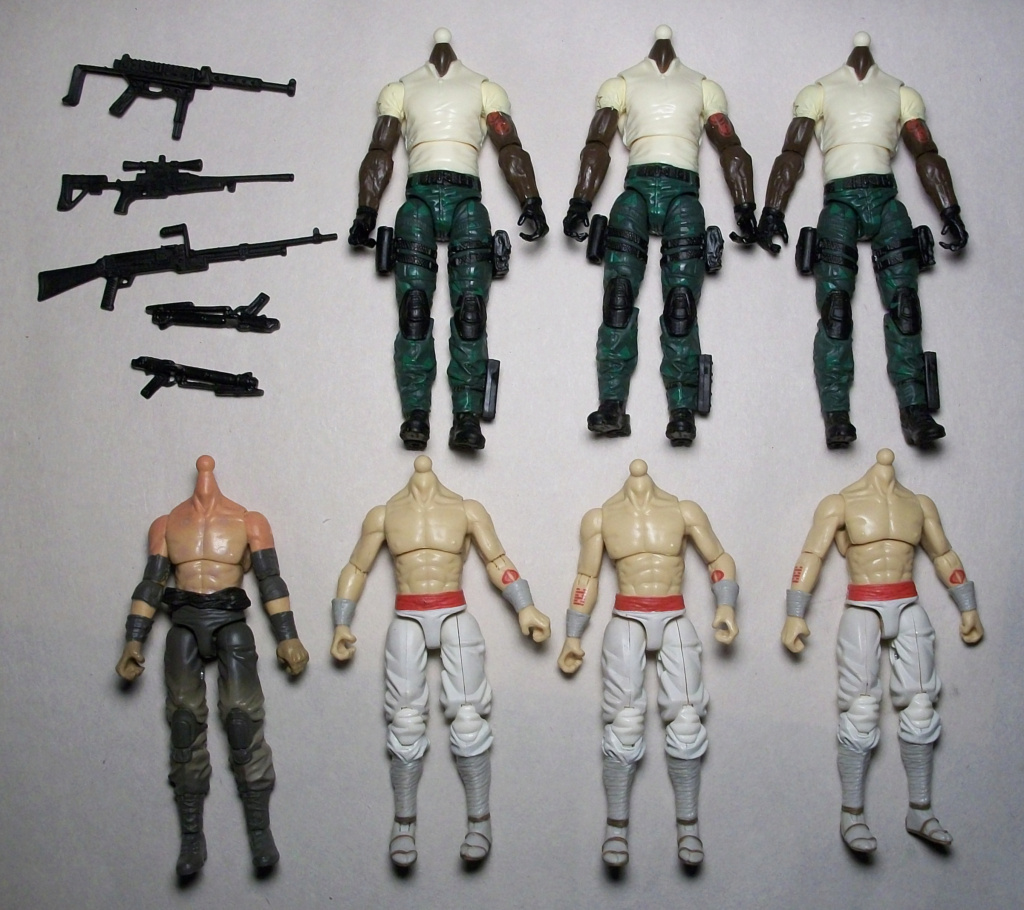 the guns were freebies. i'm interested in where these are from.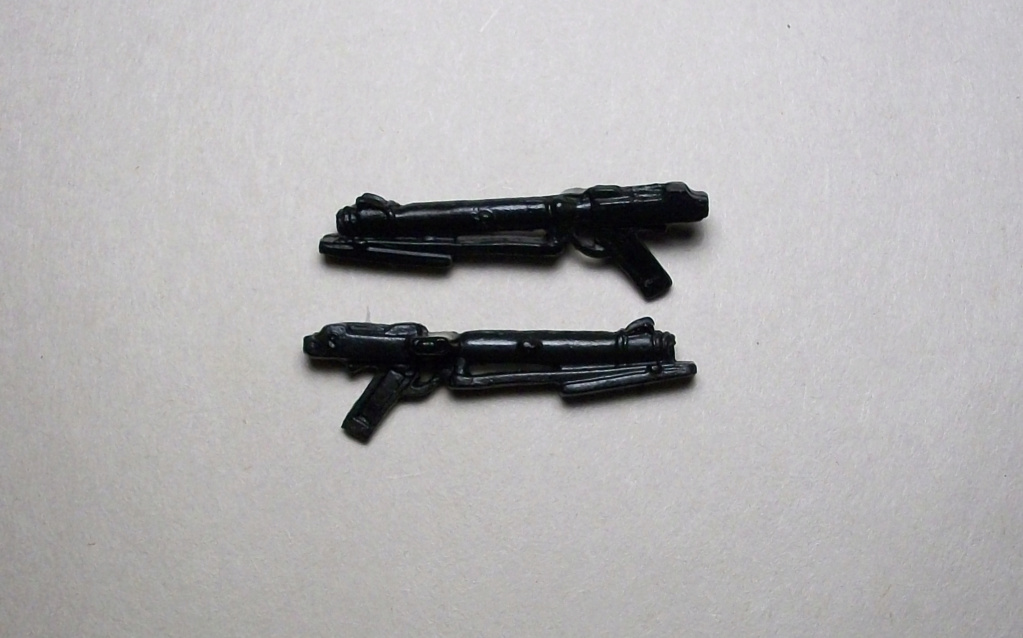 they are hard plastic instead of the rubbery starwars blasters i have.
_________________
The more you run over a dead cat,
the flatter it gets.
-Anonymous