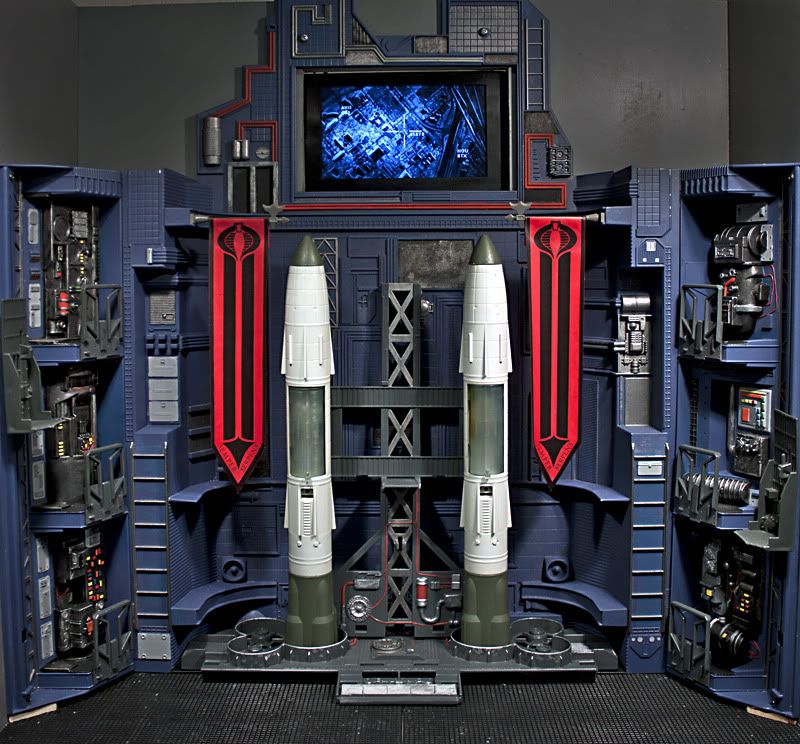 More information and images available at
my site
for those interested!
I'll try to get the video up online soon, and add the banners to the file repository!
It's be no means finished in my eyes, but I had to get to a presentable point for my sculpture class. Looking forward to continuing to refine it!
UPDATE!
Got the video uploaded, seems like it took all day but it should still be pretty high resolution. It was made in After Effects. The building the UAV shot is focused on is the fine arts building at the University of Houston, where my sculpture class is held. Static during the text portion is the spoken part of the old cartoon intro, garbled and streched to sound like radio static. The rest of the audio is a number station recording.
Check it out here.
It's repetitive and short at this point, but will be extended and build upon as I build the display out further!