1582. Nobunaga has died, and Hideyoshi has succeeded him, working to reunify
Japan
. Not all are ready to accept his rule however, a new, powerful army is on the move, bearing a crest of red. The crest of Cobra. The leader of this army is shrouded in mystery, but his tactical genius is unparalleled and his soldiers use Western weaponry far beyond anything heretofore seen. What are Cobra's intentions? Only time will tell . . .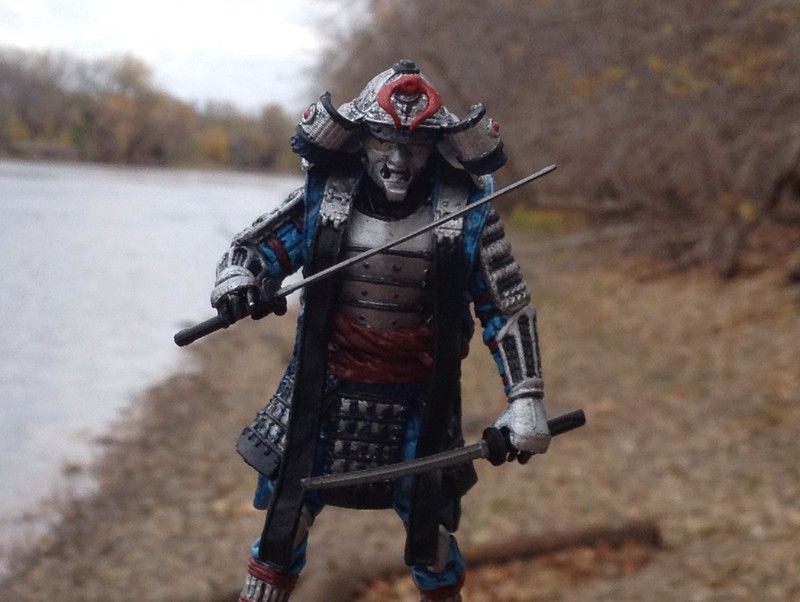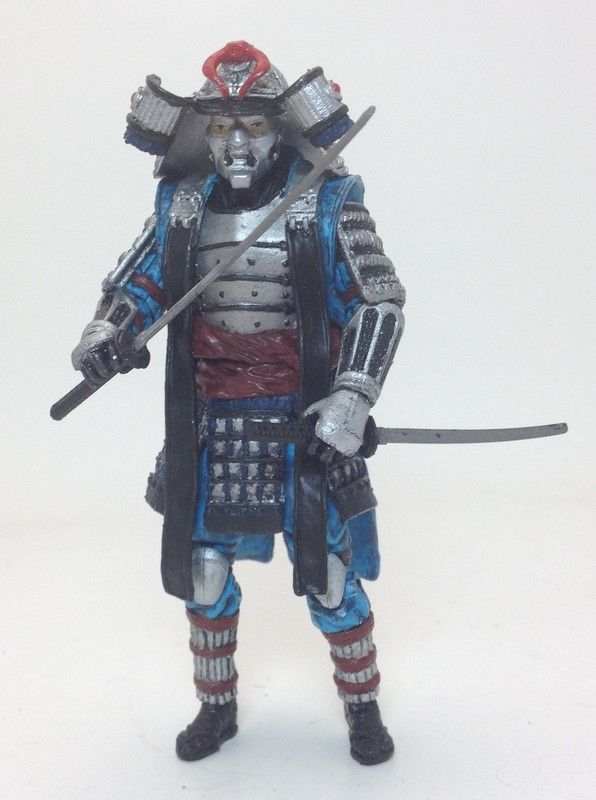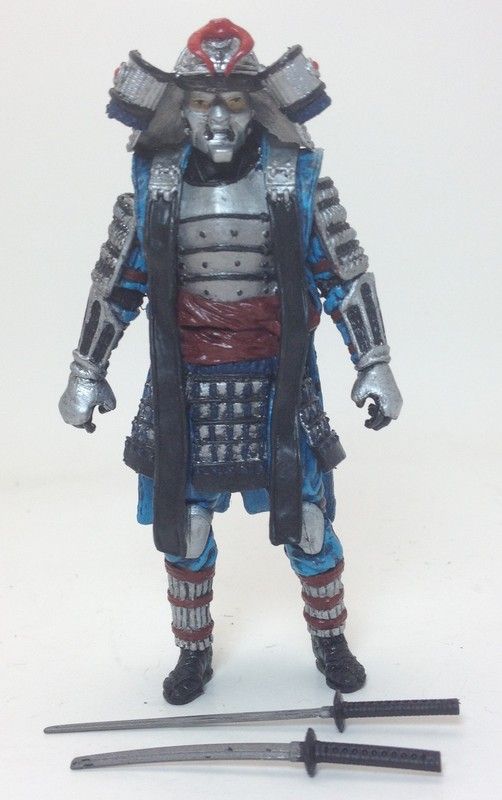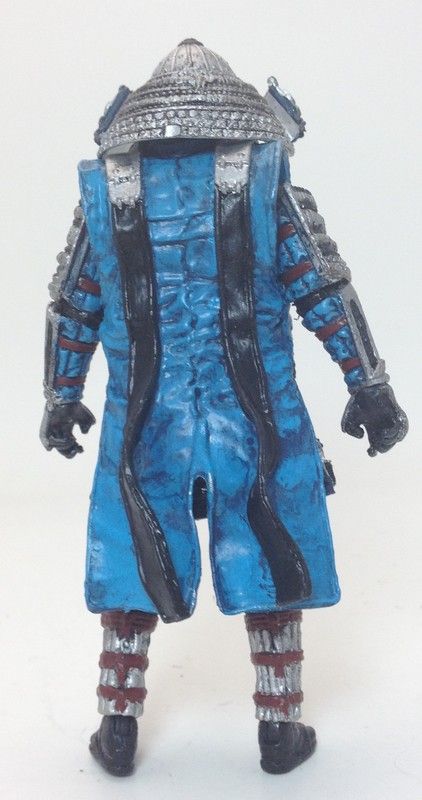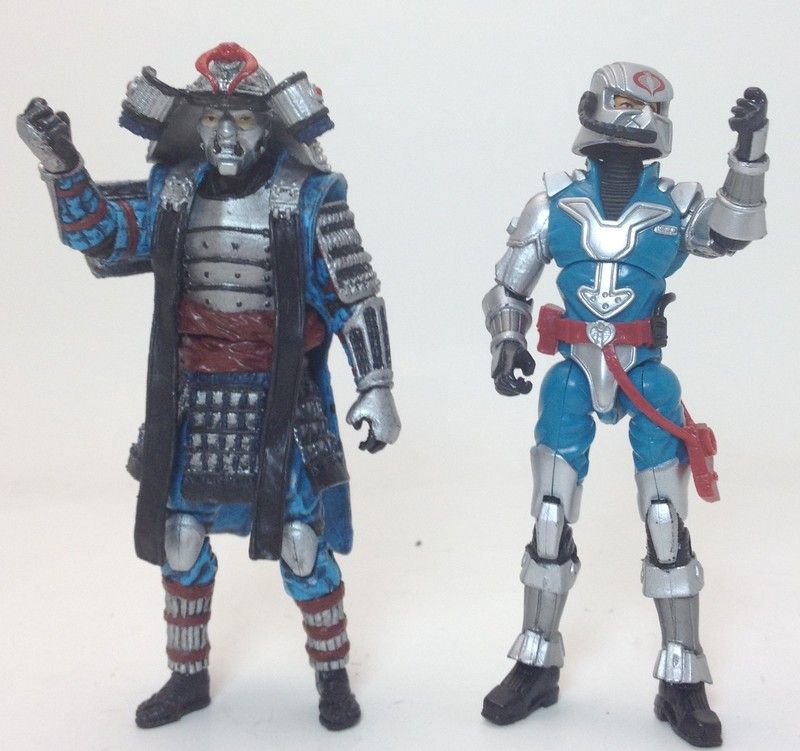 Head: The Wolverine Silver Samurai
Torso, Arms, Helmet: Retaliation Budo
Upper Legs and Knees: Resolute Cobra Trooper
Lower Legs: Comic Pack Storm Shadow
Cobra Footsoldiers are the masked, anonymous rank and file of Cobra Commander's forces. Seemingly innumerable and highly skilled.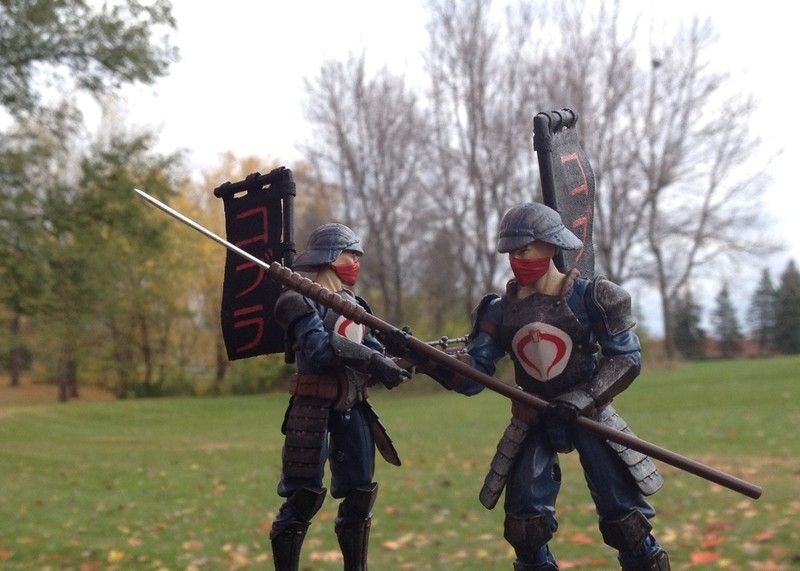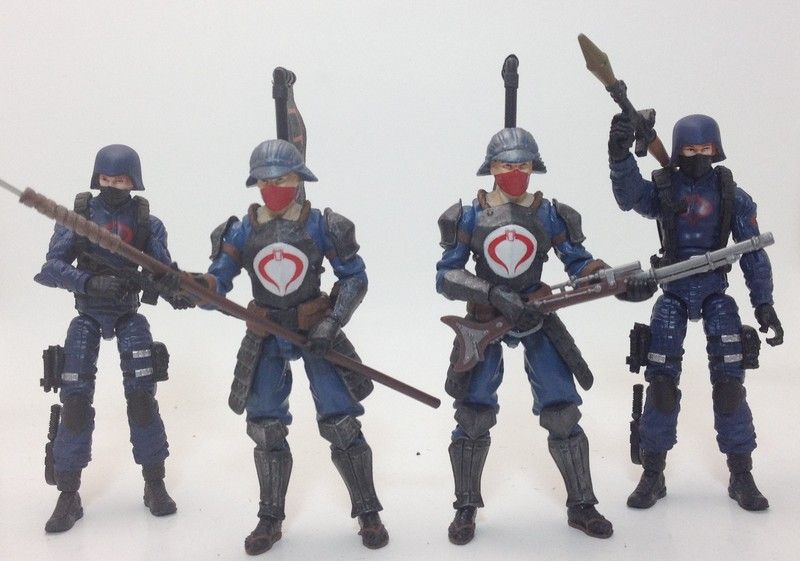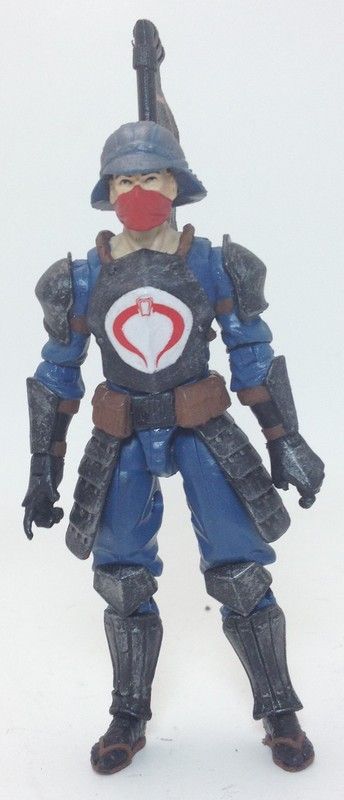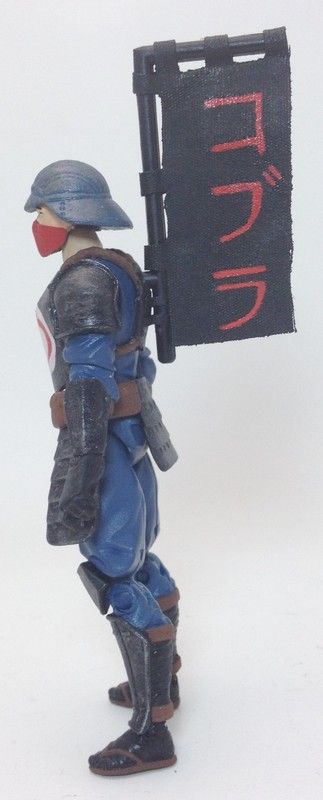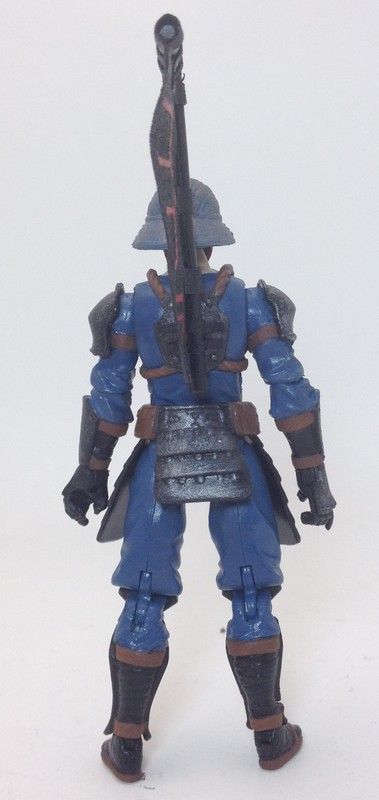 Head: Resolute Cobra Trooper
Helmet: Skiff Guard Disguise Lando
Body: Resolute Comic Pack Storm Shadow
Banner: Model Kit Sprue and cloth.
Seeing an opportunity for wealth, power, and to further his own goals, a Scottish weaponsmith and entrepreneur followed Dutch traders to
Japan
. Forging an alliance with the emergent Cobra army, Destro supplies them with advanced weaponry of his own design and the military experience of his lineage.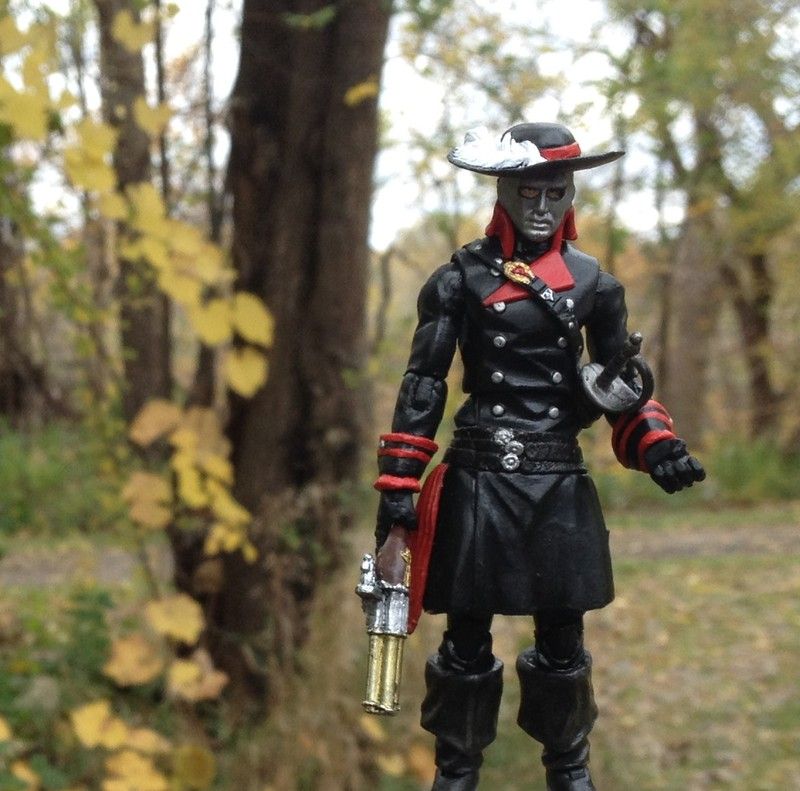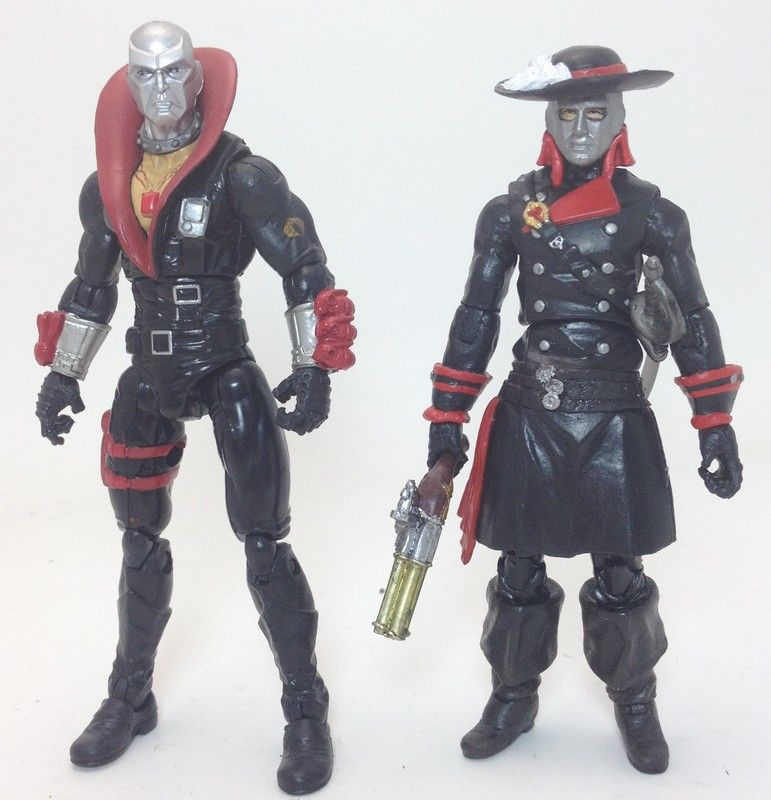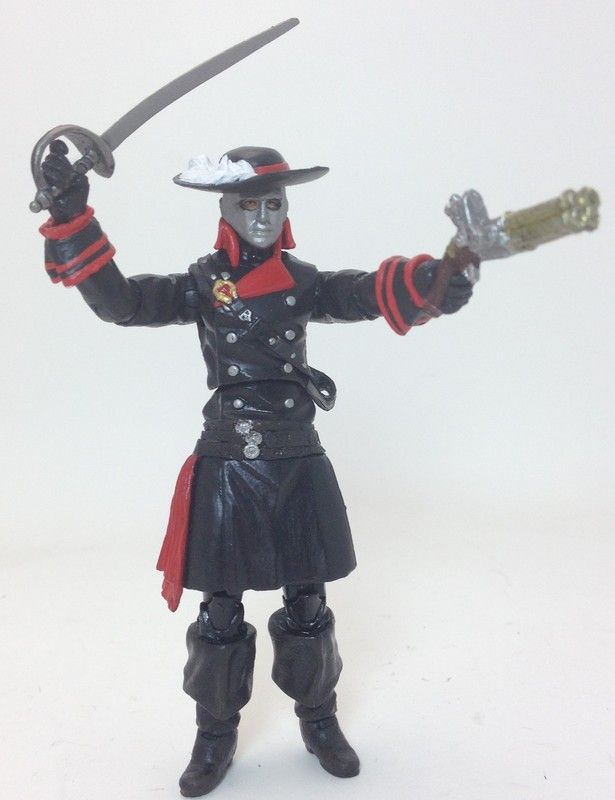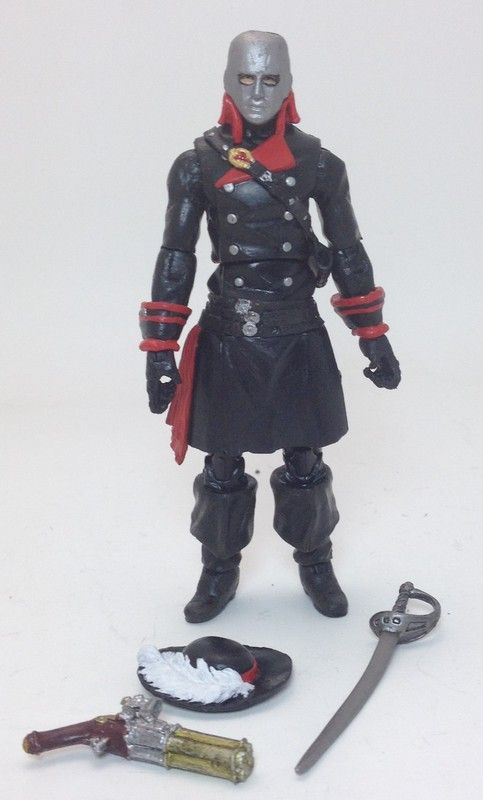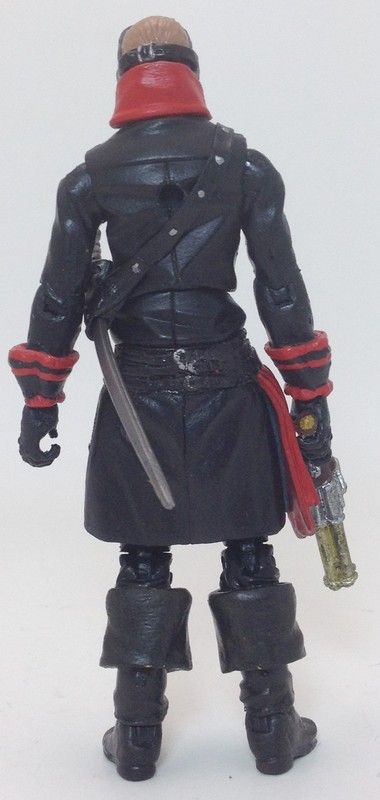 Head: 25th Dusty with hollowed RoC Destro Mask
Body: Resolute Cobra Commander with Pirates of the Carribean sleeve cuffs, Prince of Persia belt/sash, and Marvel Universe Baron Zemo boot cuffs.
Her presence known to few, the Baroness is one of Cobra Commander's most trusted advisors. Rumors fly that she also acts as an assassin for Cobra, but no proof of this exists. Is she truly loyal to the Commander, or is she merely furthering her own agenda?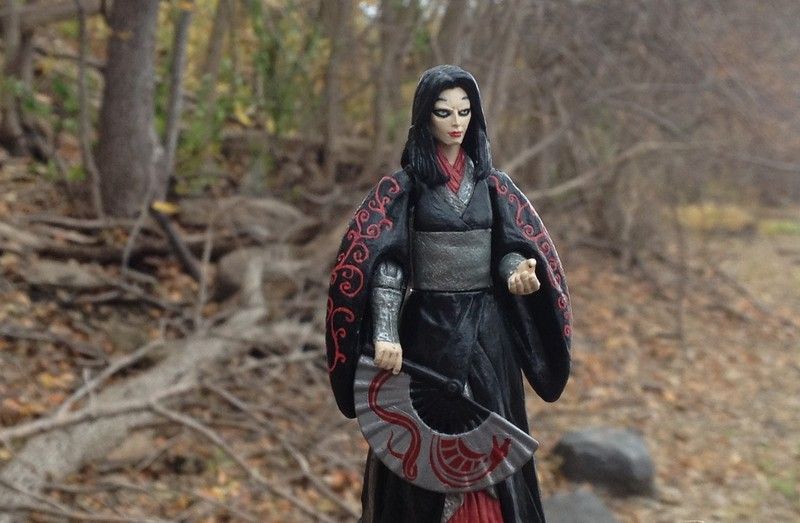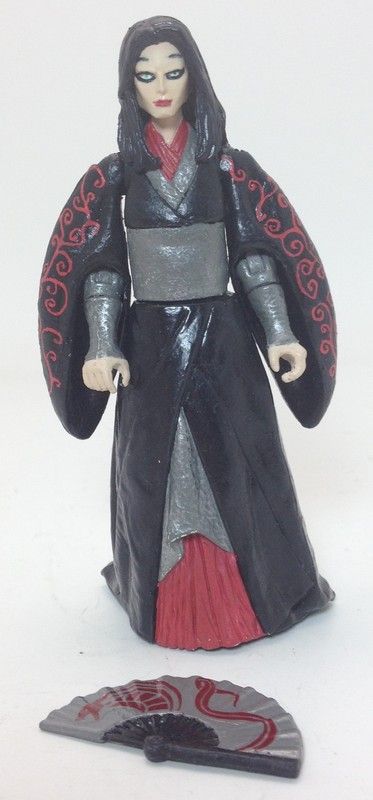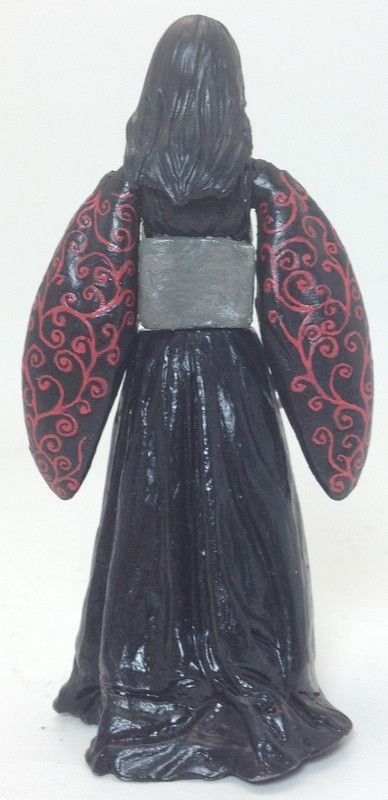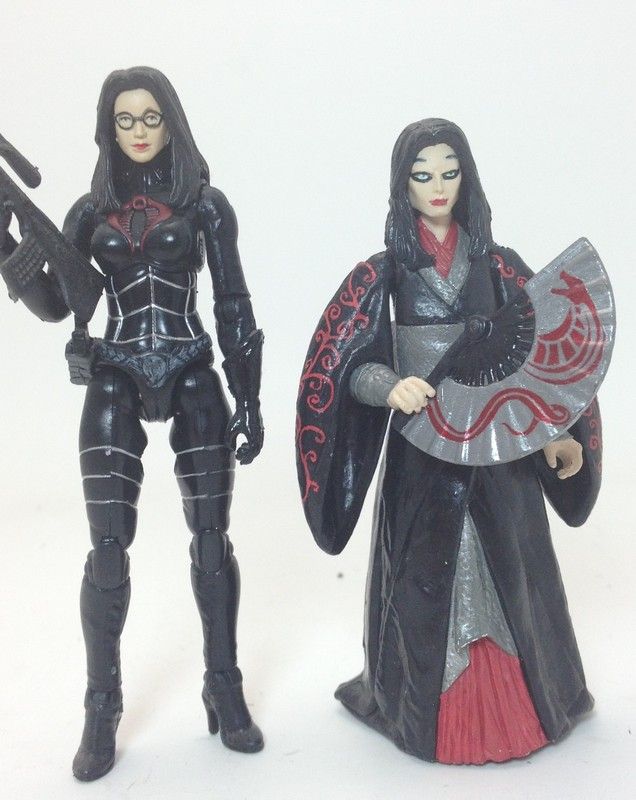 Head: Clone Wars Aurra Sing with 25th Baroness v2 hair
Body: Some Princess Amidala or another
And some group pics