So I've shown all sorts of scenes using two pieces of foam board, a stone wall and a stone floor. This weekend I moved closer towards a full blown castle scene. In the end, it will be modular, allowing me to configure the pieces to easily represent different areas/scenes.
So far I've added a second wall, which allows for better photography, and a staircase with landing, for better depth and detail. Add to this some victorian era furniture salvaged from an old store display dollhouse furniture set, and you get this:
actually, wait. First some WIP pics from this weekend (and a few that started prior)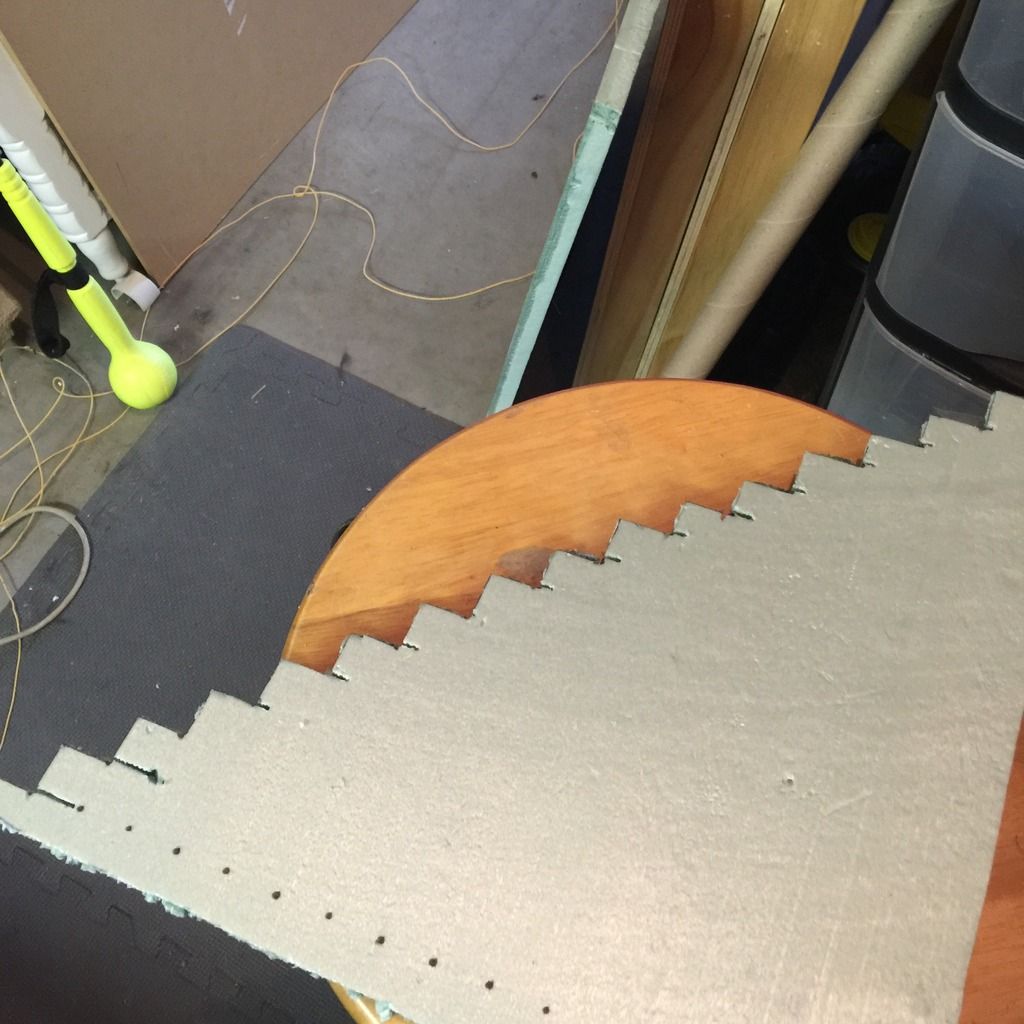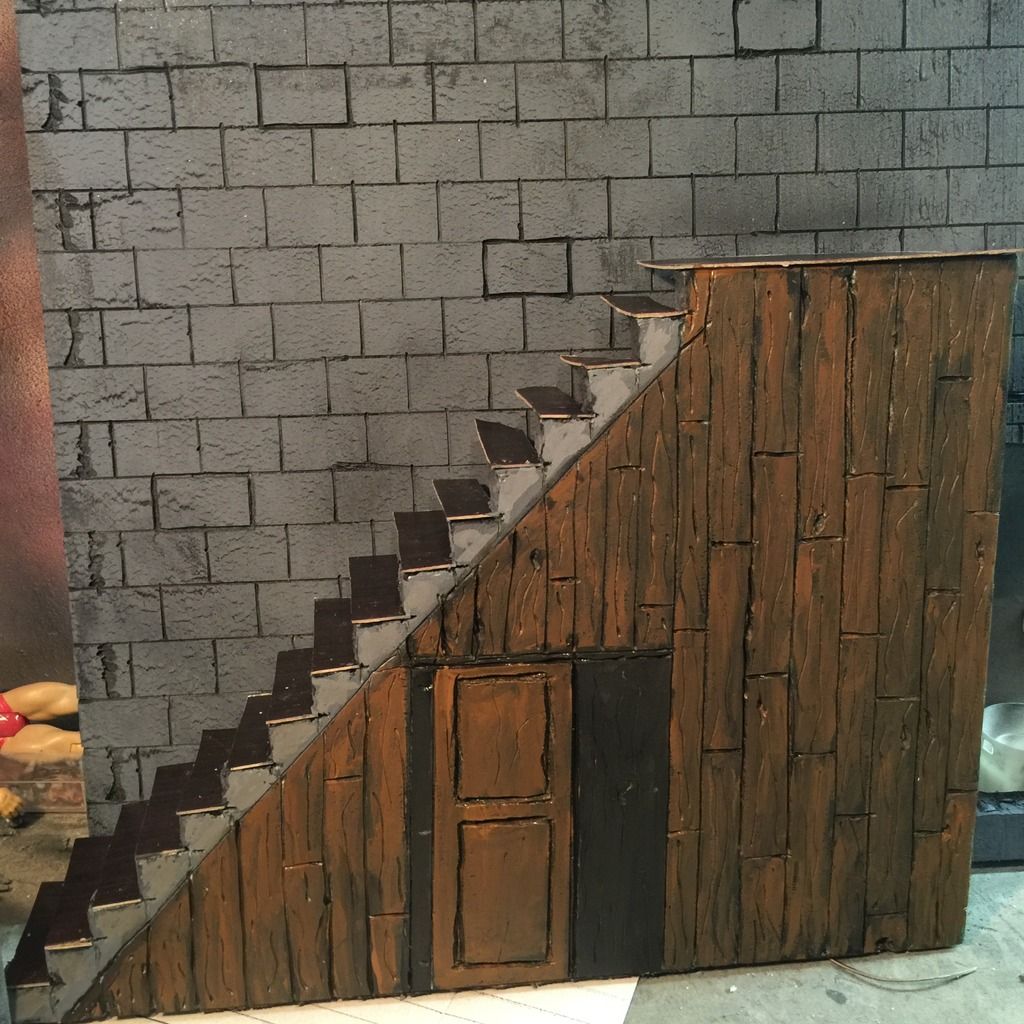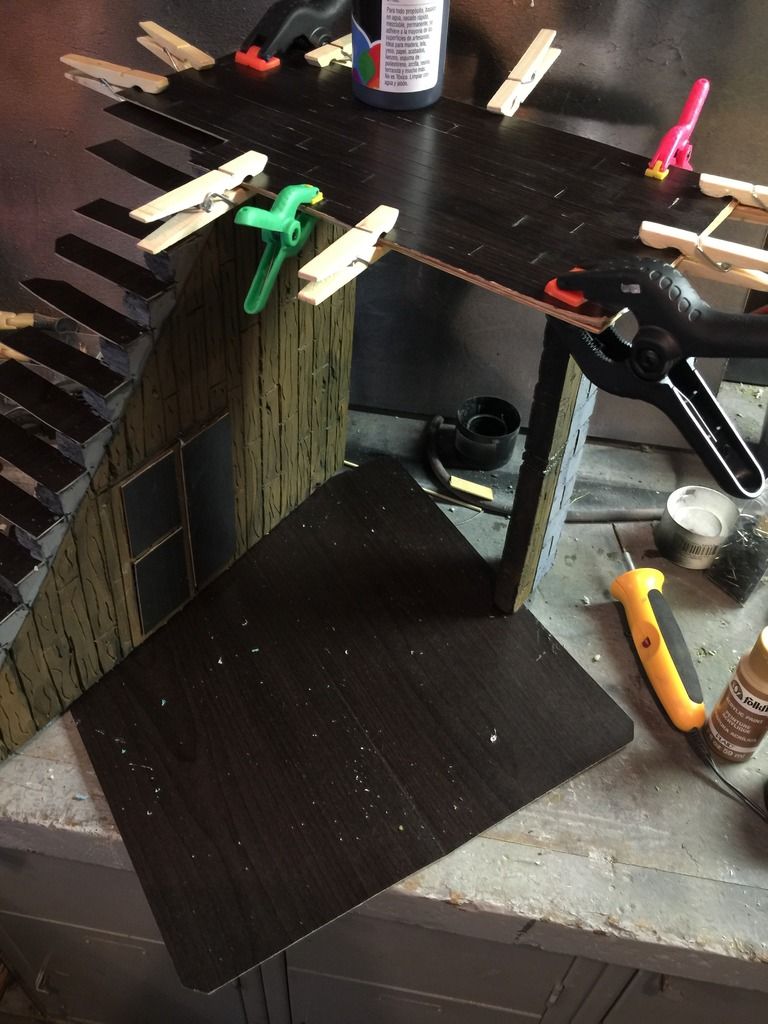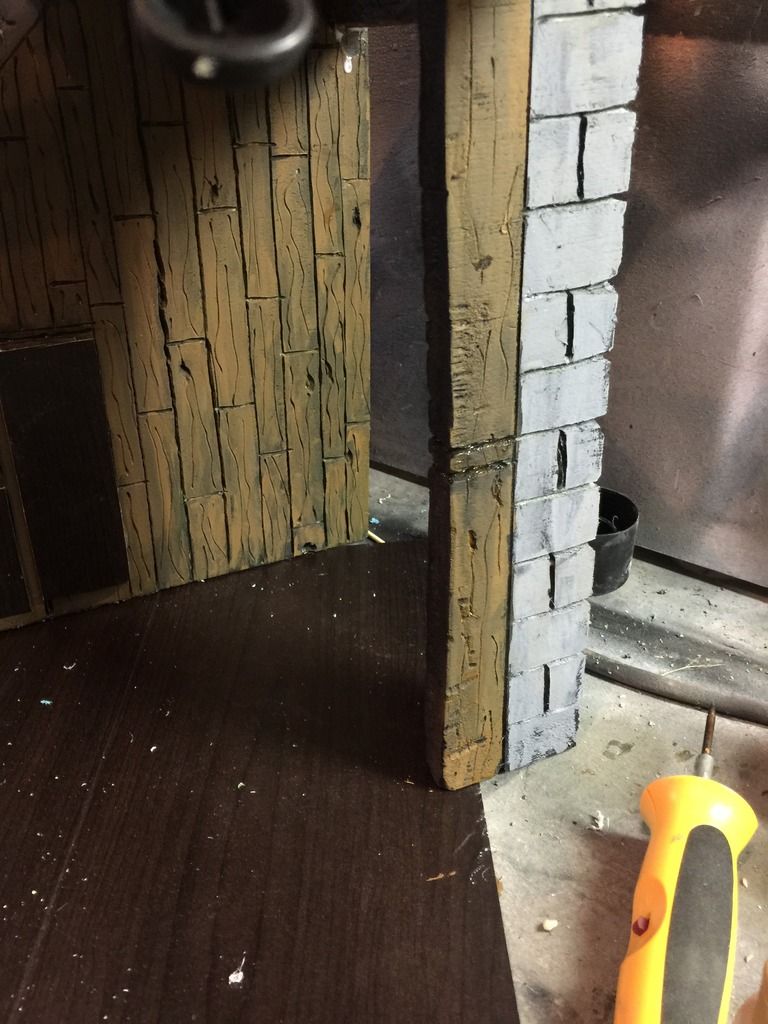 and here is where it stands today.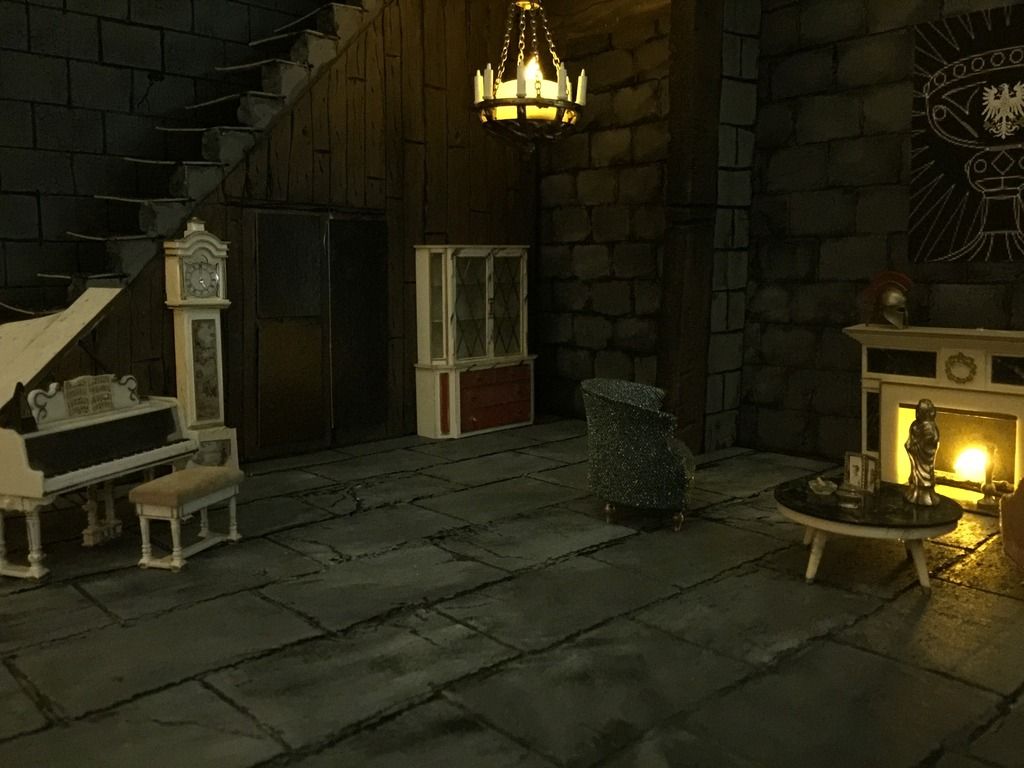 LED Tealights providing the ambiance. (Normally I prefer real candles, but that chandelier wasn't going to mix well with fire). Have a small scene already started, but putting it on hold as I look for some paintings and especially a rug to go in the sitting area.
Comments and ideas welcome as always
_________________
Kwinn_Lives wrote:
According to my research, thanks to your wins this year, you have now won more JCAs than anyone in the history of the award.