here are the shots I submitted to bossfight, along with the required front,back,left, right shots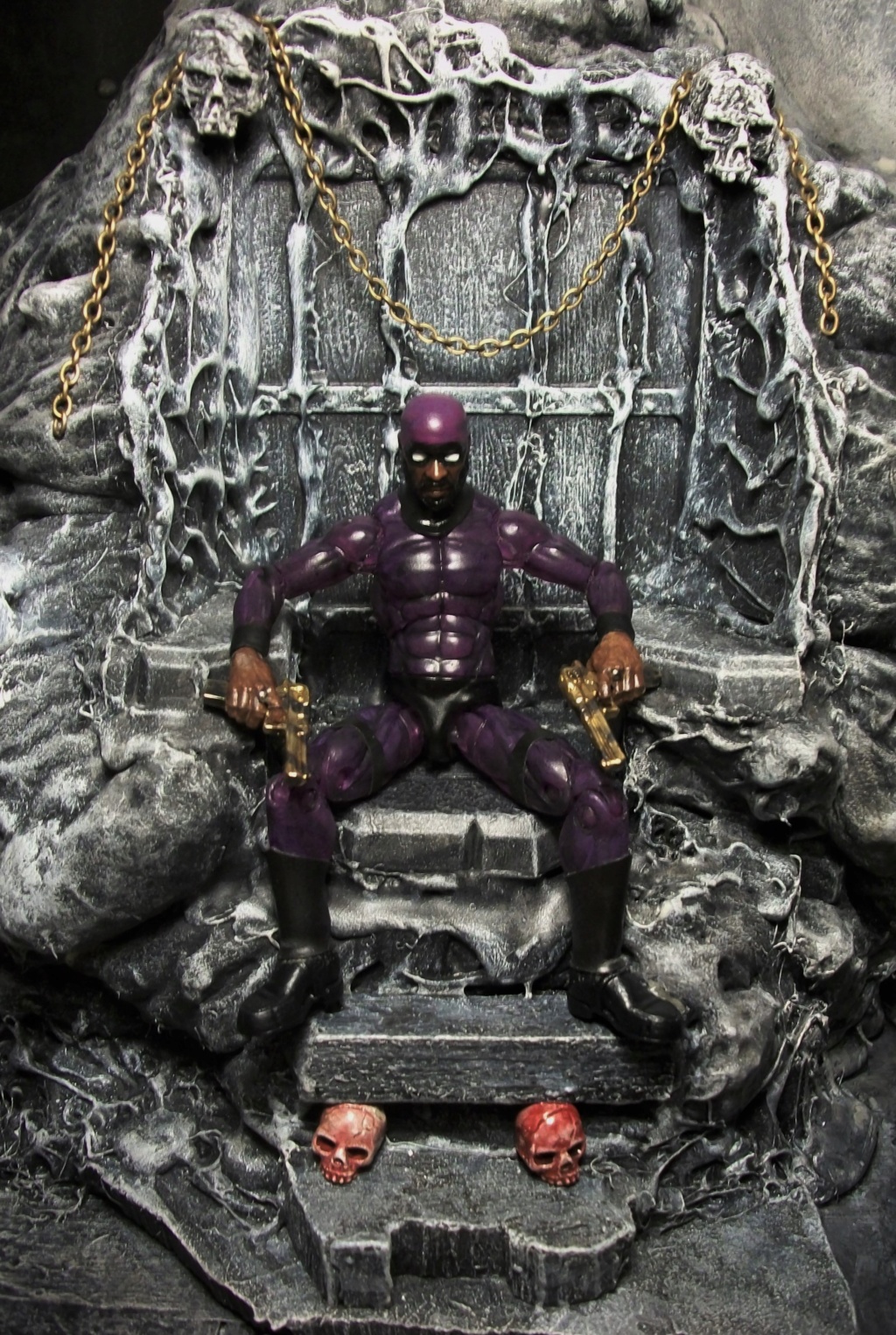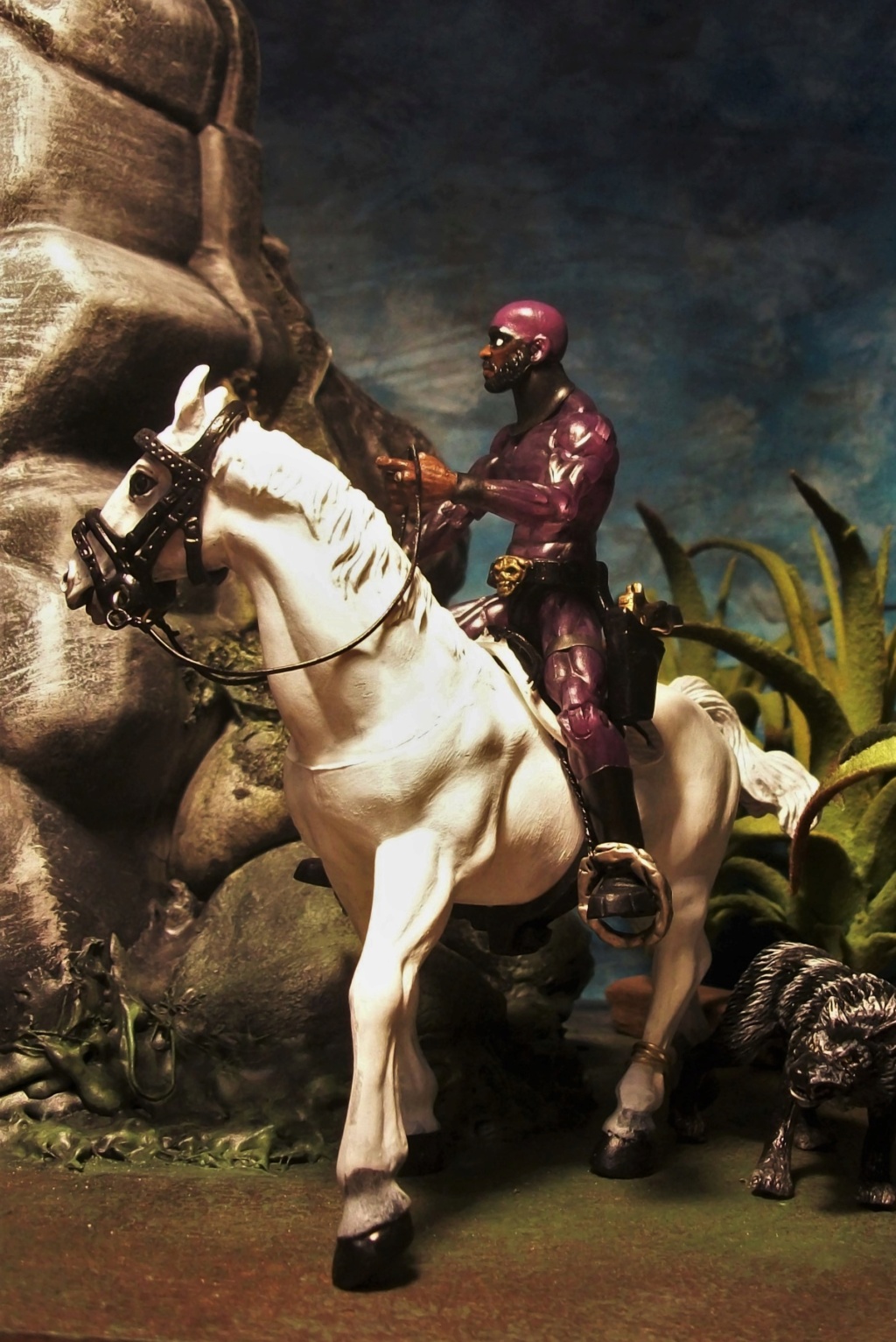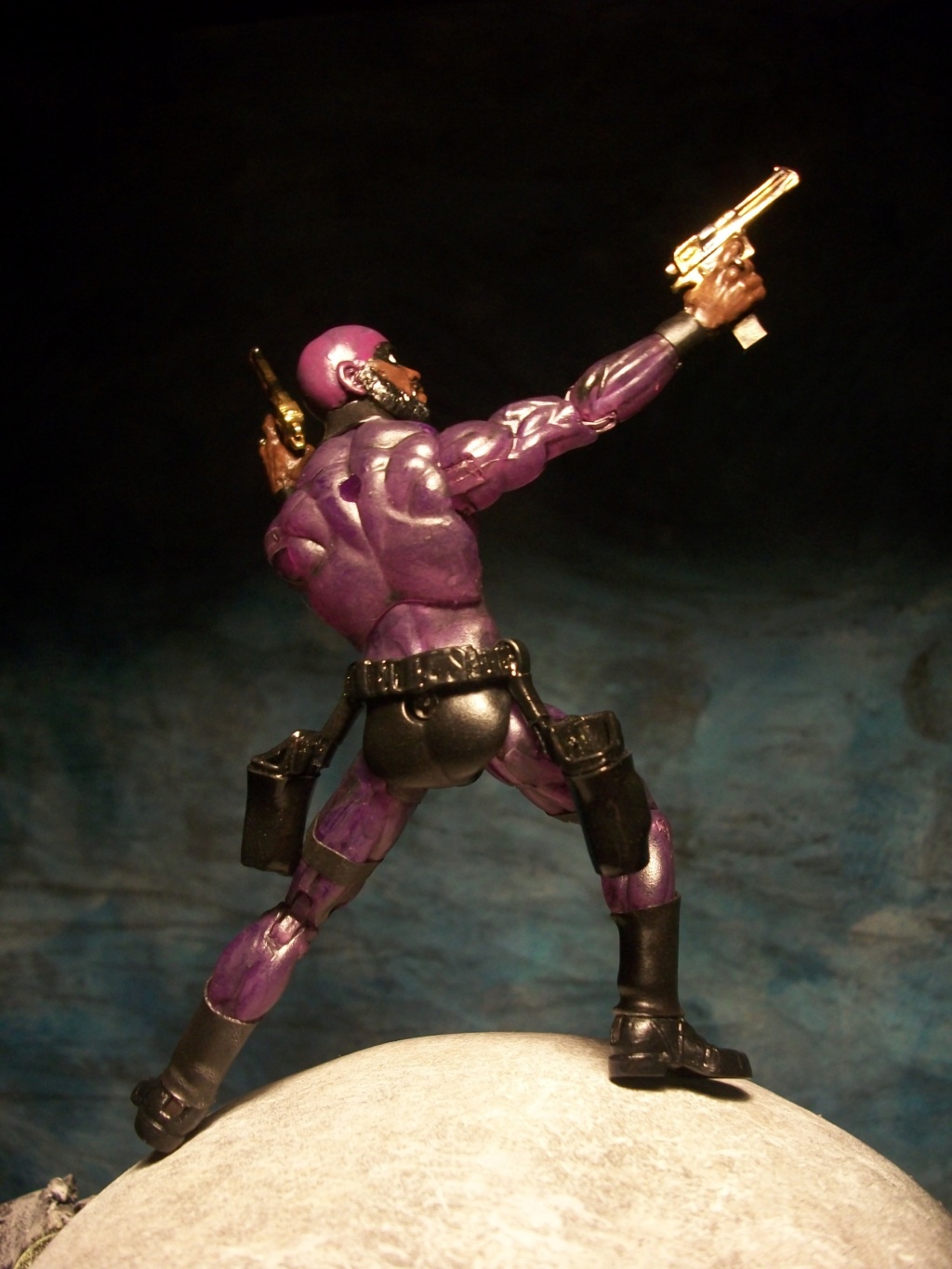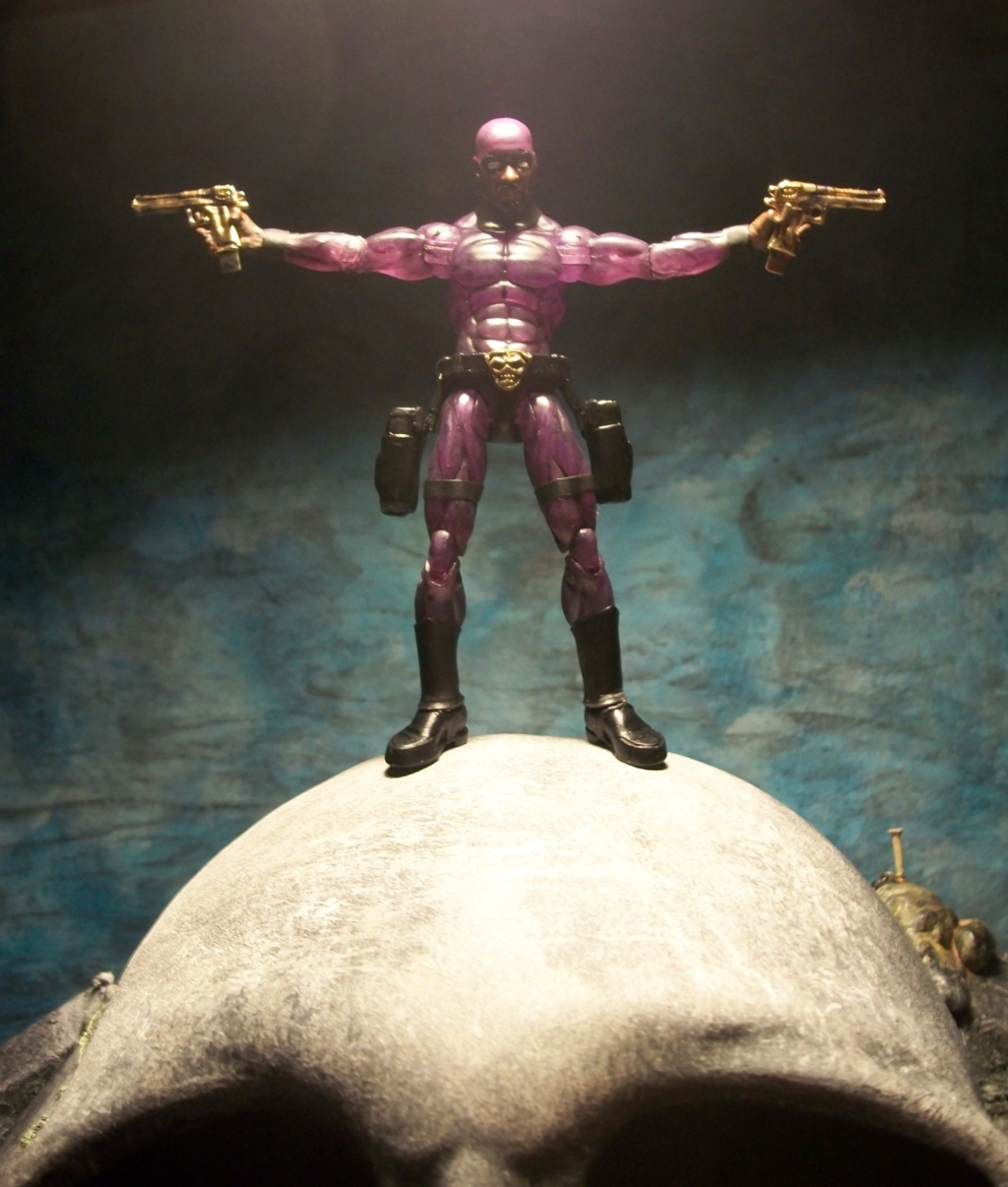 here is my brief write up of the story behind my concept.
post event civilization has crumbled into tribal wars
throughout the african continent. millions die during these
bloodiest of conflicts. the first felled by machete and hoe
the latest from starvation and disease.
control of the largest territory was seized by a haitian general.
he is also a voodoo priest who has brought the old gods
back with him to the land of their birth. he has cast off his name
and rank, known to his followers/worshipers only as MR HAND.
after the death of the 21st phantom and the destruction of wakanda?
and it's sworn protectors there is no one to stand in his way.
MR HAND has 2 fellow voodoo priests in his inner sanctum . they are
known only as MR BONES and MR MAN. together they are the 3 barons of blood.
MR BONES is seen mostly in animal form, as a small monkey never leaving
the side of MR HAND. when he so chooses MR BONES shows his true form. a
towering man of muscle and bones.
MR MAN is perhaps the scariest of the three. his small stature does little to
diminish his monstrous eyes. it is said that MR MAN is dead, but it is
more true to say MR MAN is death.
when mr hand's goons descended on the mountain encampment of survivors
there was little resistance. bengalla was in ruins. the royal family murdered
except for one. xxx the half brother of the prince.
he was 20 yrs old when the event rocked the land and the palace fell. now
in the small camp he was the elder, the protector.
when the troops found the camp it was dead of night. they killed any one who protested,
and imprisoned everyone else. for any who could not walk they bayoneted. old
and young killed like pigs.
xxx survived by running. his whole life running. away from bullies. away from
his family. away from himself. now he ran like a hunted rabbit through the
dense mountain night. when he could run no more he found himself at the base of
towering boulder. he crept into an open chasm for safety until morning.
inside the glowing yellow eyes froze him in place. an open hollow interior the
low growl seemed to come from every direction.
I had a ton of good pics to choose from, but these were my favorites. I really enjoyed it and am happy I got to play.
thanks for looking.
_________________
The more you run over a dead cat,
the flatter it gets.
-Anonymous