... for blatantly ripping off his title
I previously made customs of the Oktober Guard at the beginning of the 25th Anniversary, in 2008-2009. Not surprisingly, those customs are quite dated now. A while back, I pulled all those customs off the shelf with an eye to update them. When Marauder announced their World War 2 Kickstarter campaign and it included Russian figures, I pledged enough to grab a few figures. These were immediately earmarked to update my Oktober Guard customs.
I reread the original Marvel issues that the Oktober Guard appeared in. I realized that Schrage has a few different looks.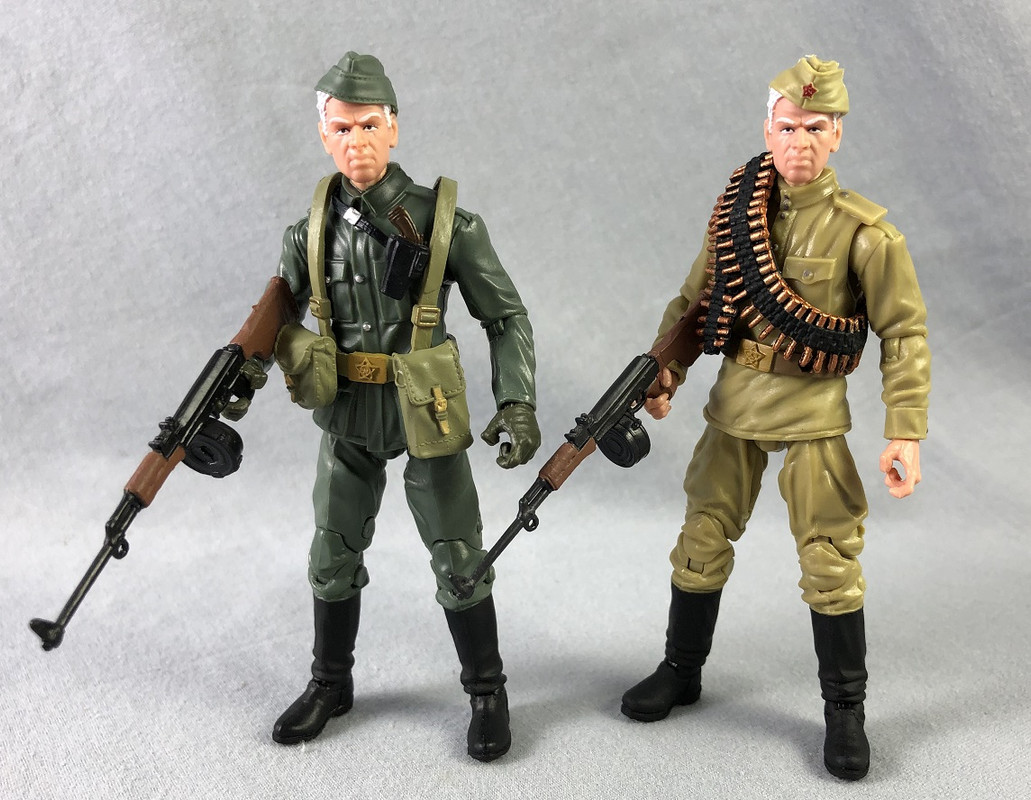 Schrage - Yearbook 2 version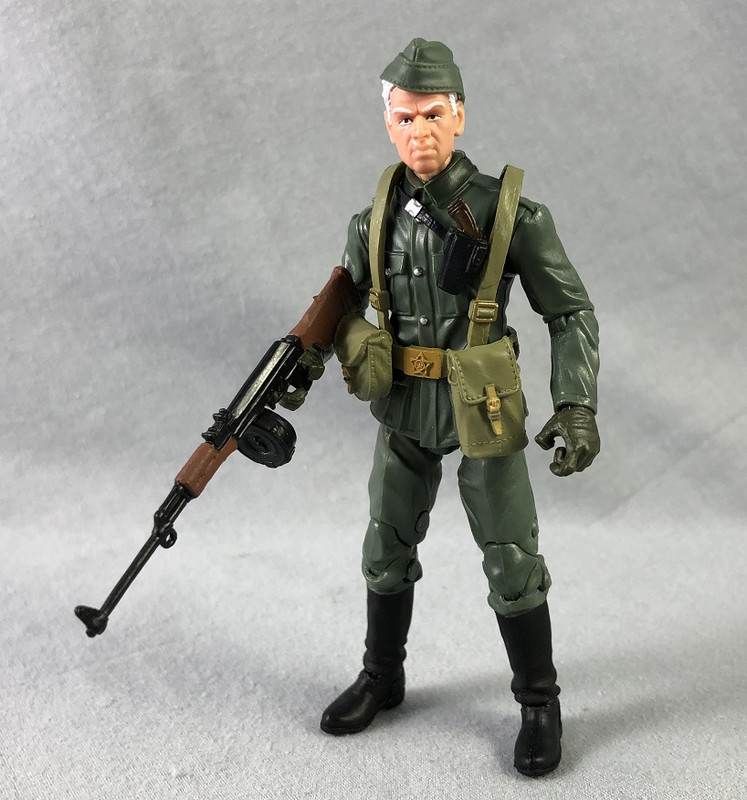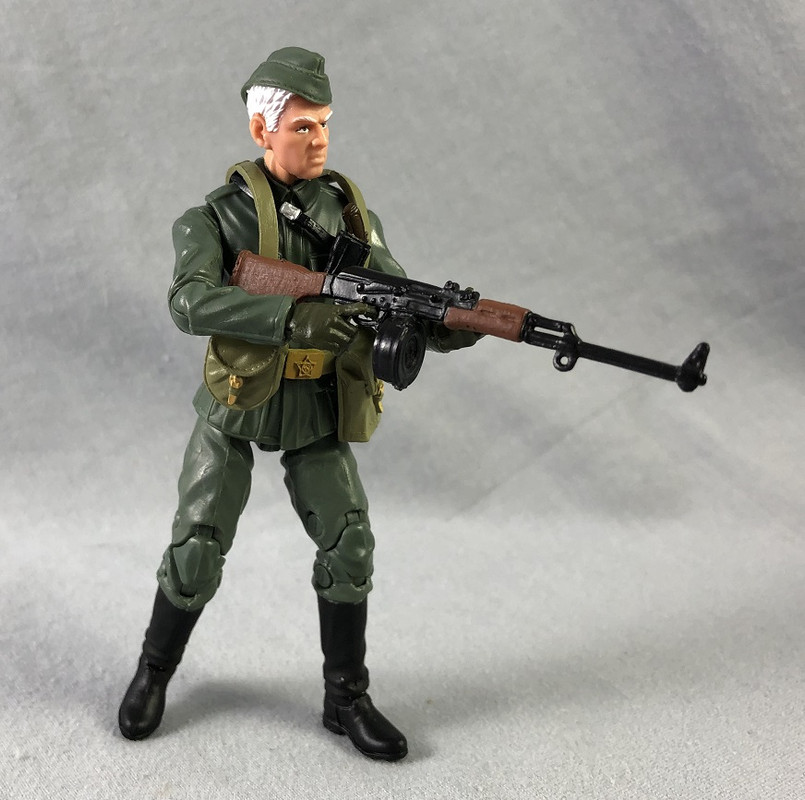 On the back page of the second GI Joe Yearbook, Schrage appears in a green uniform that is clearly based on German styling. This makes sense since he hails from East Germany. I used parts from Marauder's World War 2 German figures to recreate the look.
Schrage – Marvel Issue 6 version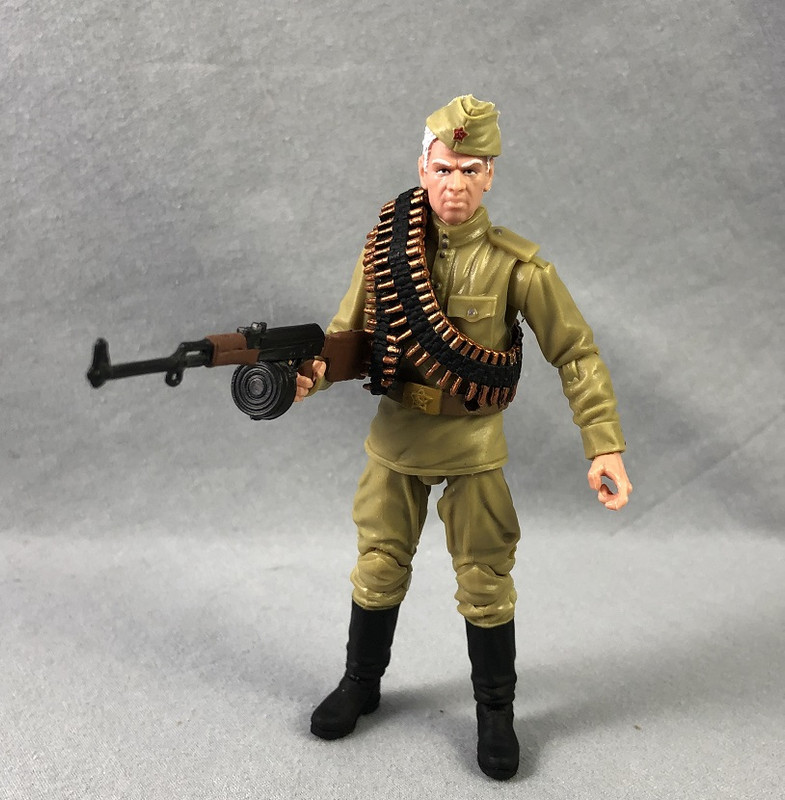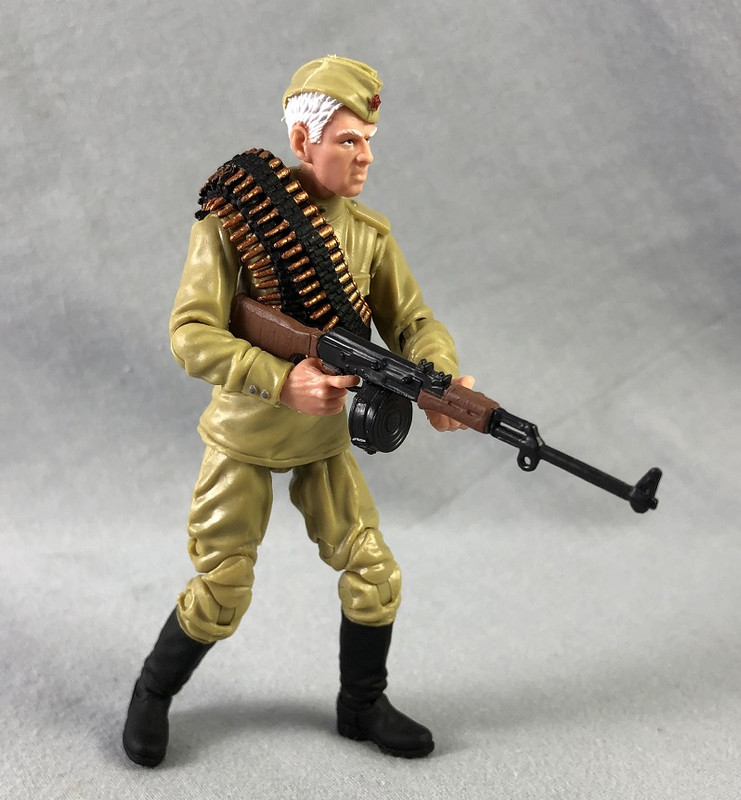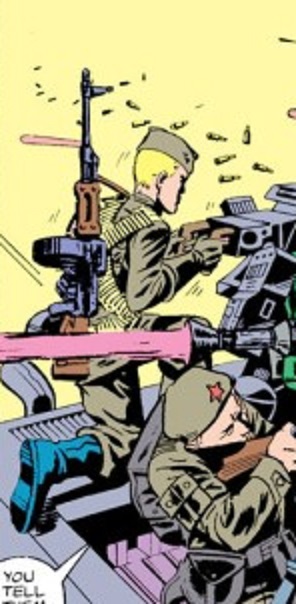 In issues 6 and 7, he wears bullet belts on his torso and his uniform I'd roughly the colour of Brekhov's. This version is based on that look.
So which version do you prefer? If I decided to keep just one of the two customs which one should it be?
P.S. I realized that he drum on the green version's weapon is backwards after taking the pictures.