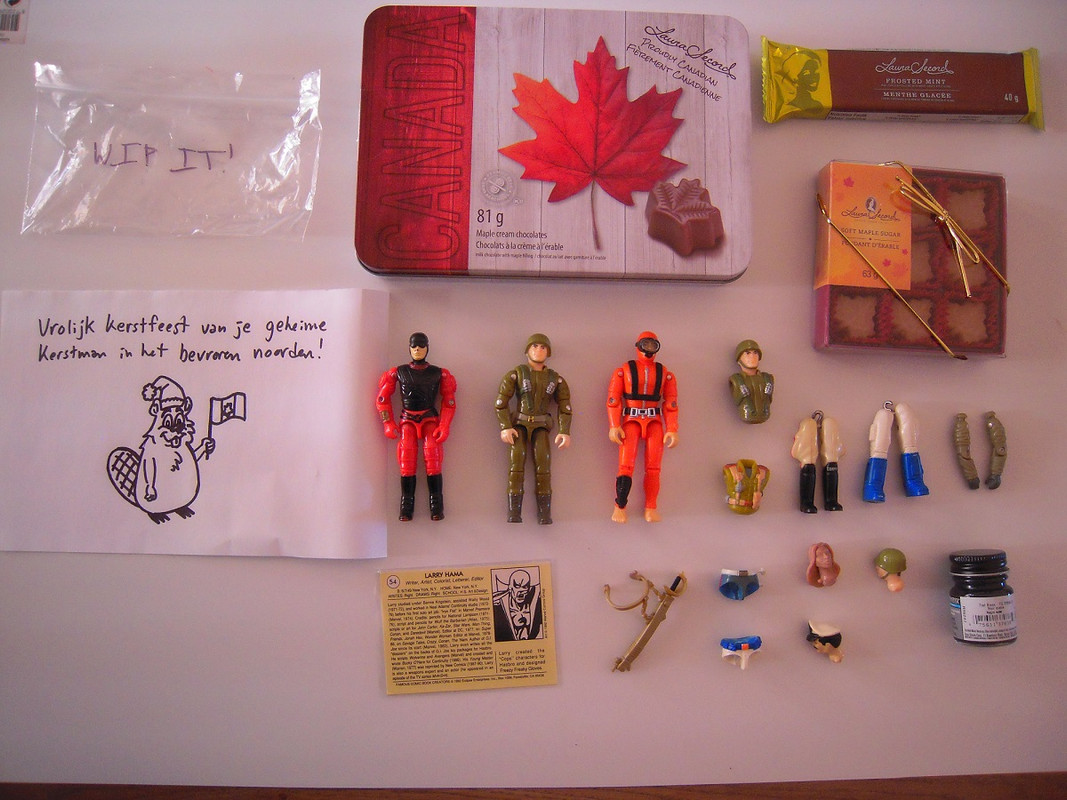 My Secret Santa apparently can speak the Dutch language and has drawing skills!
Great stuff in my package:
- Canadian chocolates
- Canadian maple syrup candy
- Larry Hama collector's card
- black paint, we customizers cannot work without it!
- 3 complete (for me rare) figures (+ two extra heads and a torso of that Soldier)
- parts for a WIP, challenge accepted!
- IG sword + sheath. Sweet, I've had ideas in the past to turn the ARAH Destro V2 sword into something else, this one gives me extra options.
Thanks a lot Secret Santa, I'm really happy with my stuff!