I took some Pics...so pardon my mess, but this is where I'm at.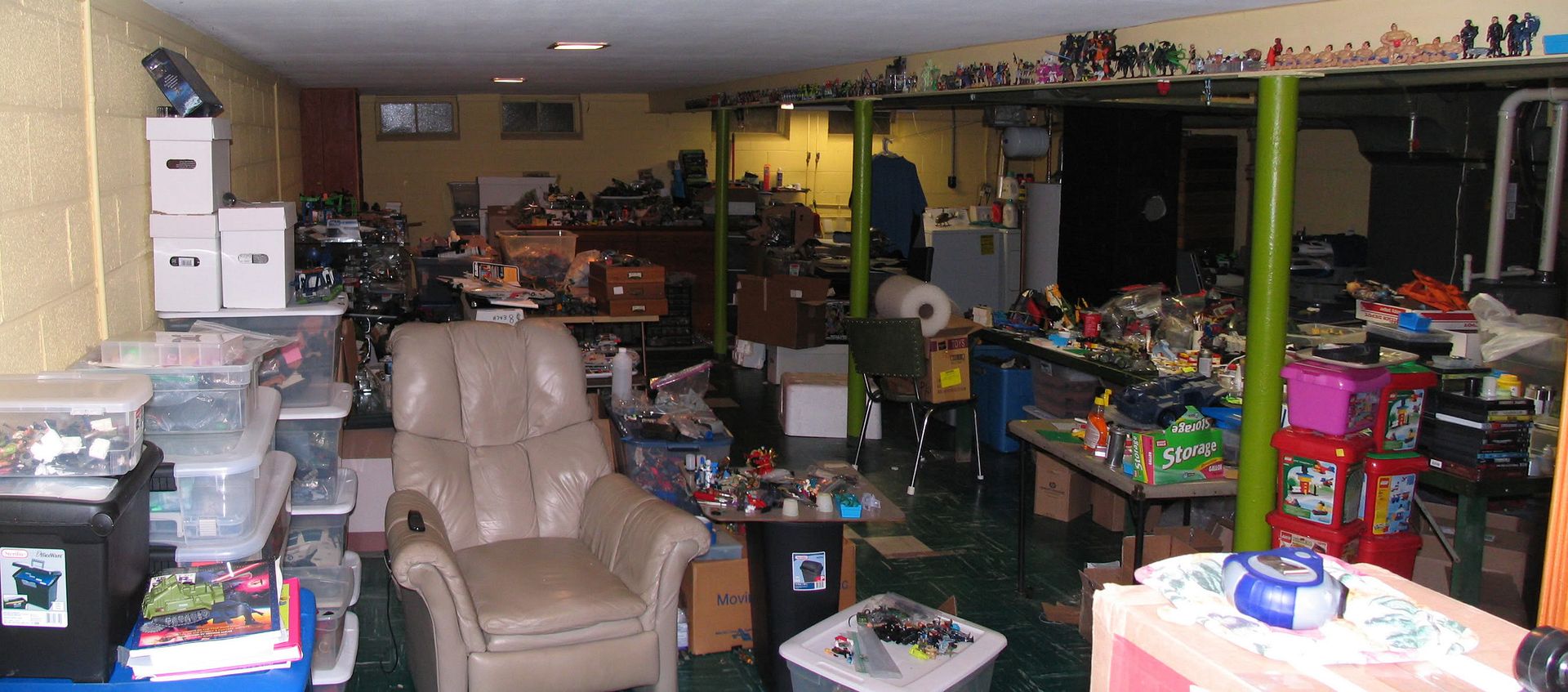 This is a view of my basement as you come down the stairs.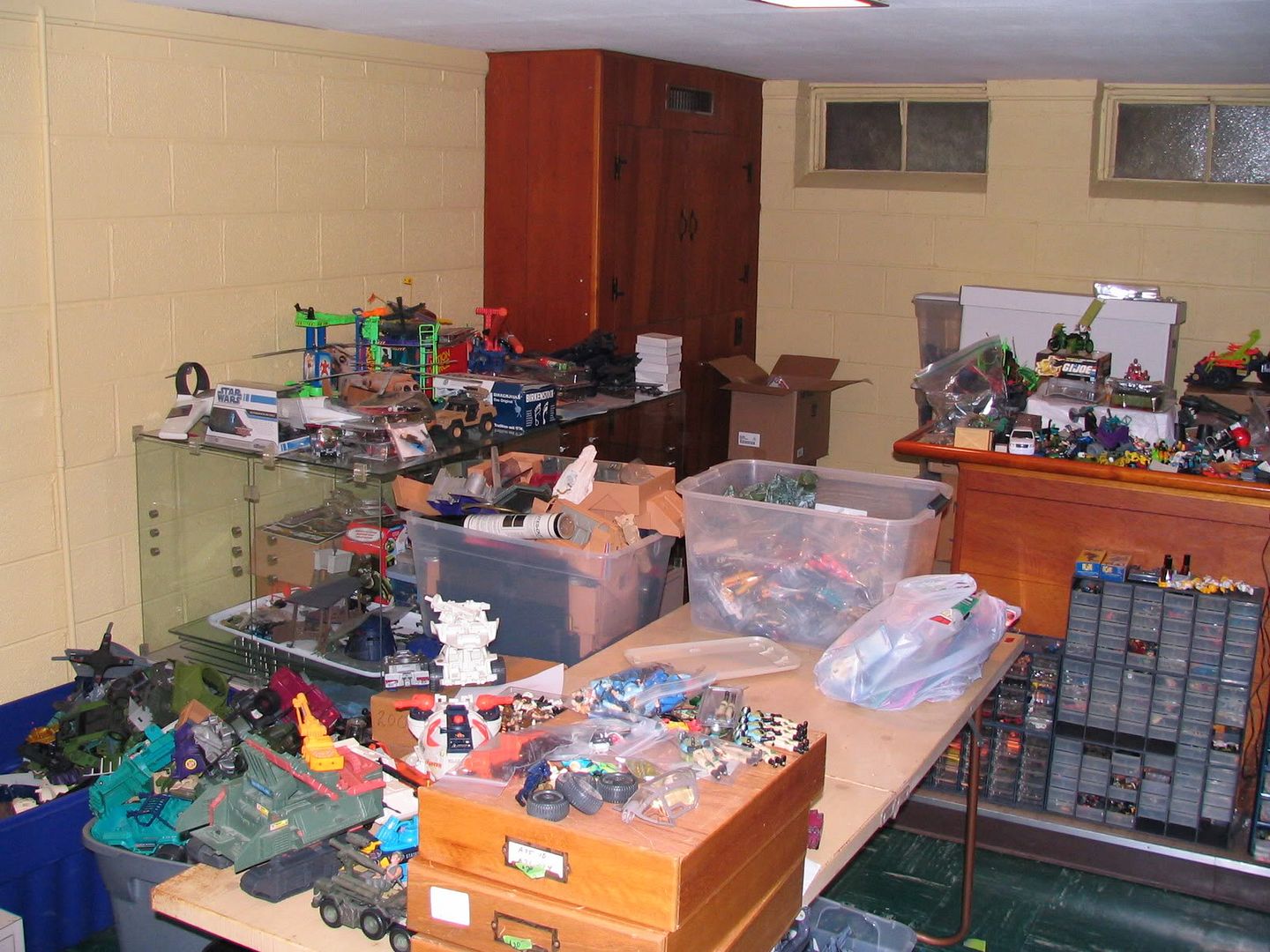 This Front corner is where I intend to have most of my collection displayed. The built in cupboards in the back hide the Gas Meter. Next to that you can see the start of one of my 2 Glass display shelf units. The 2nd one is off screen towards us. I'm currently working on a Flagg Table that will Jut out perpendicular to the wall between those 2 Display units...Right now there's bins of Vehicle Junk there....and a table.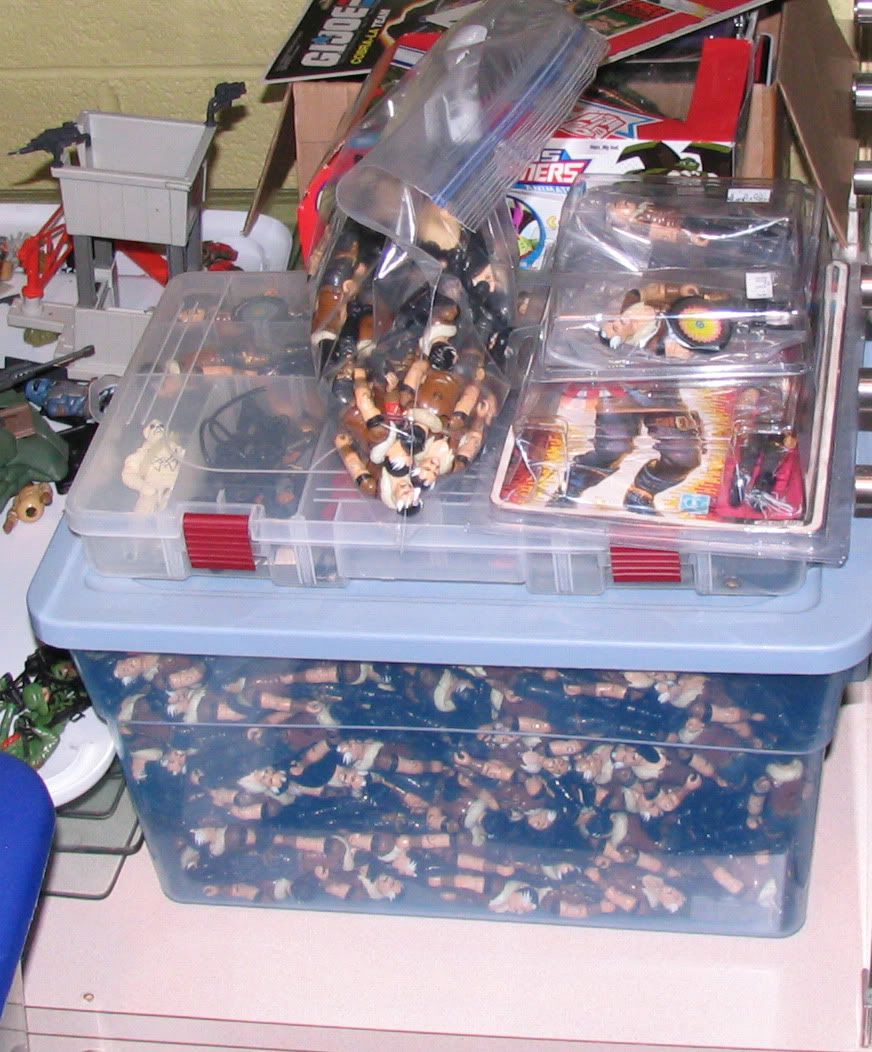 This is where the Crystal Ball Army currently lives....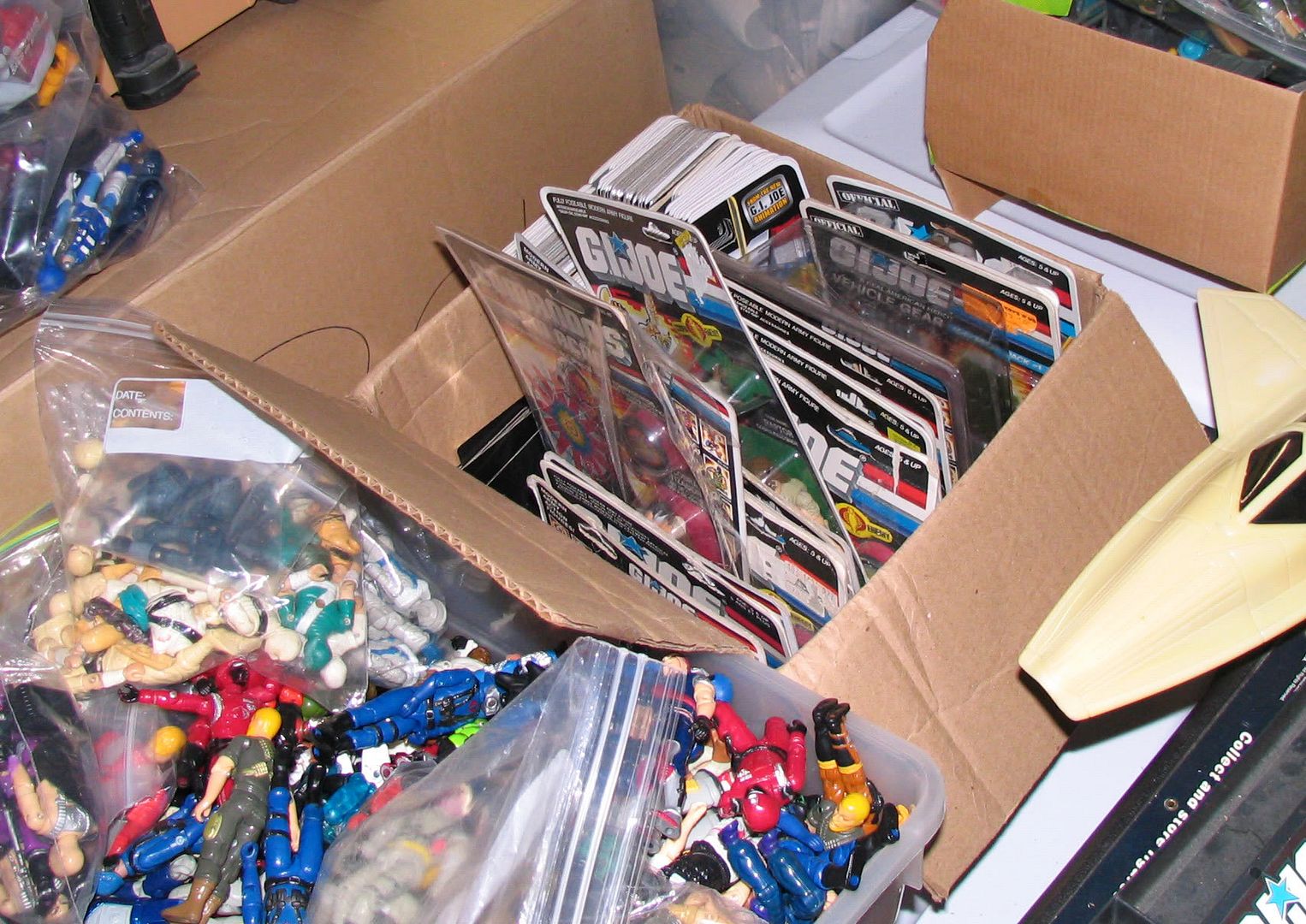 MOC Crystal Balls.
You can see the "I" beam that runs the width of my house...supported by the green poles in the 1st pic... It's become a nice little display shelf as I've picked up figures at shows and such...it's also be come a bit of a home for WIP figures when my custom ADD pulls me in other directions...it's nice that they don't get lost in the clutter of the main tables, bins, n such. I shot a quick video of what's on the beam.
_________________
Are you interested in my Custom Castings?
Check out what I'm able to do in the
Commission's section.