UPDATE 1.4.13:
"WHEN HELL IS FULL, THE DEAD WILL WALK THE EARTH..."
UNMENSCH (Fall 2012):
Inspired by my love of zombies and designs from the game DUST, here're a pair of "Unmensch," German for "monster" or "brute." They're assembled from 25th Joes and 6" Marvel figure parts I had in the fodder graveyard.
Hasbro's Zombie Viper figure's sculpt was so insanely good that it needed a gross, realistic paint job to match. This Unmensch is less pristine than his intact counterpart (Mk I, see below). His decomposition is more advanced; pieces of his scalp are missing, and maggots have set into his face. Even better, his hands have much more articulation, allowing each individual finger to move... to get ahold of his prey as he lumbers toward them and never lets go. My favorite detail, though, is one you can't see: His one good eye can glow in the dark.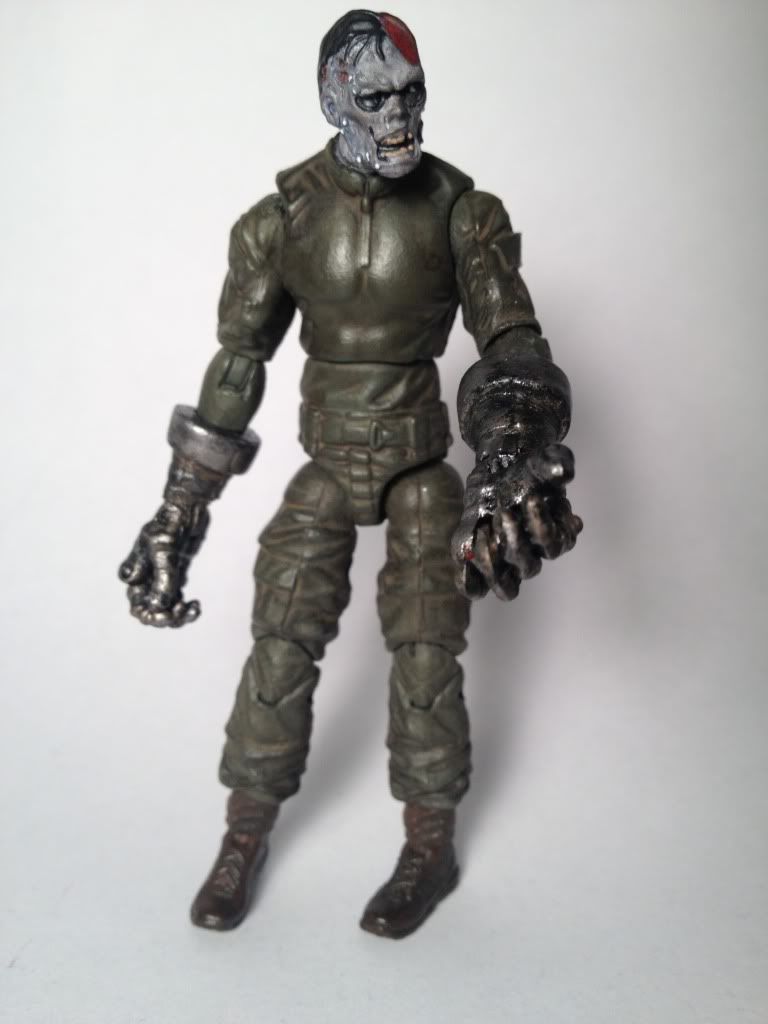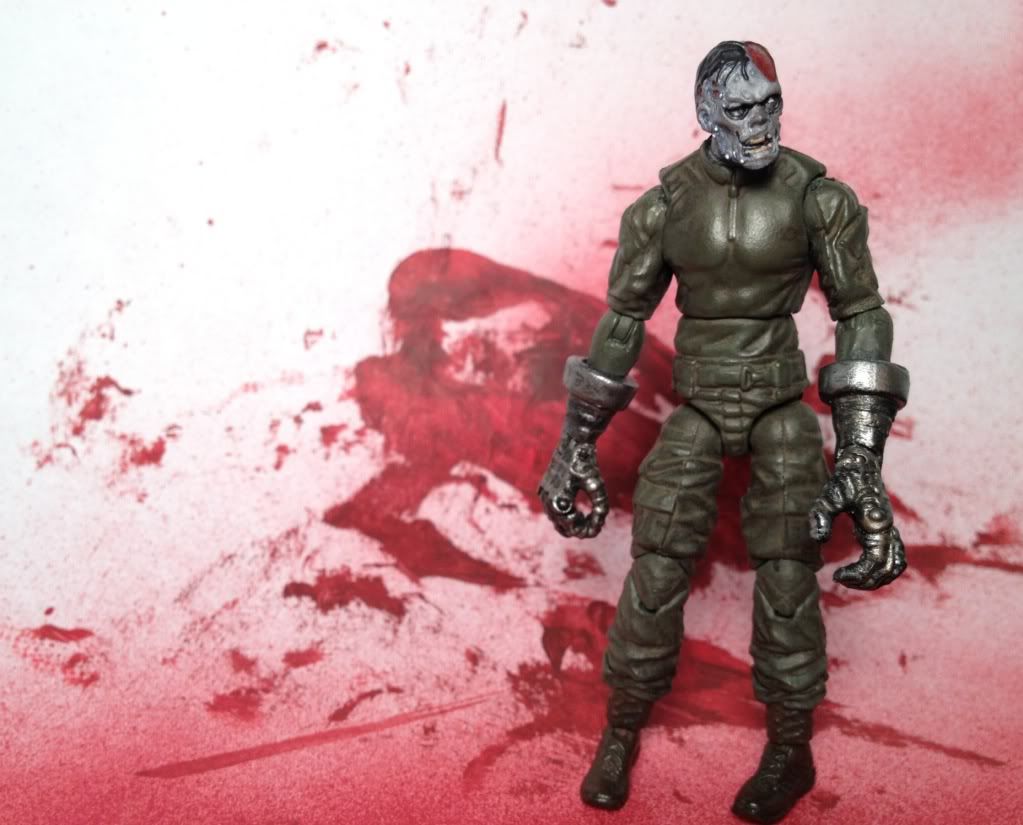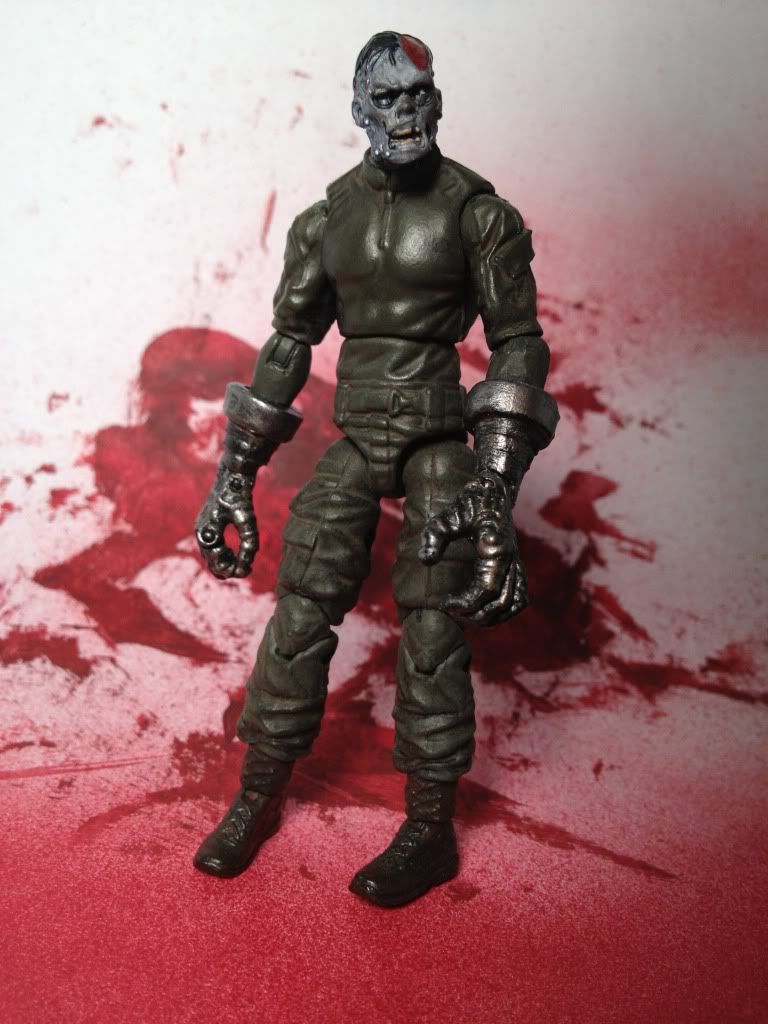 UNMENSCH MK I (Summer 2011):
My first attempt at the character. I'm still pleased with the paint application and the clunkiness of the robot gloves. The gloves left something to be desired, which led to the construction of a new pair, and, ultimately, a new figure.
HAPPY NEW YEAR!
Rediscovered my Photobucket account and thought I'd post some of my stuff.
First up is my entry for CustomCon, Gotham's Most Wanted:
"1939. While the rest of the world is at war, Gotham City is engulfed in a bloody conflict of its own. Often ranked as the most corrupt city in America, it is a breeding ground for mobsters, serial killers, and costumed 'freaks.' The Batman fights the worst of the worst. They are GOTHAM'S MOST WANTED."
THE JOKER:
THE SCARECROW: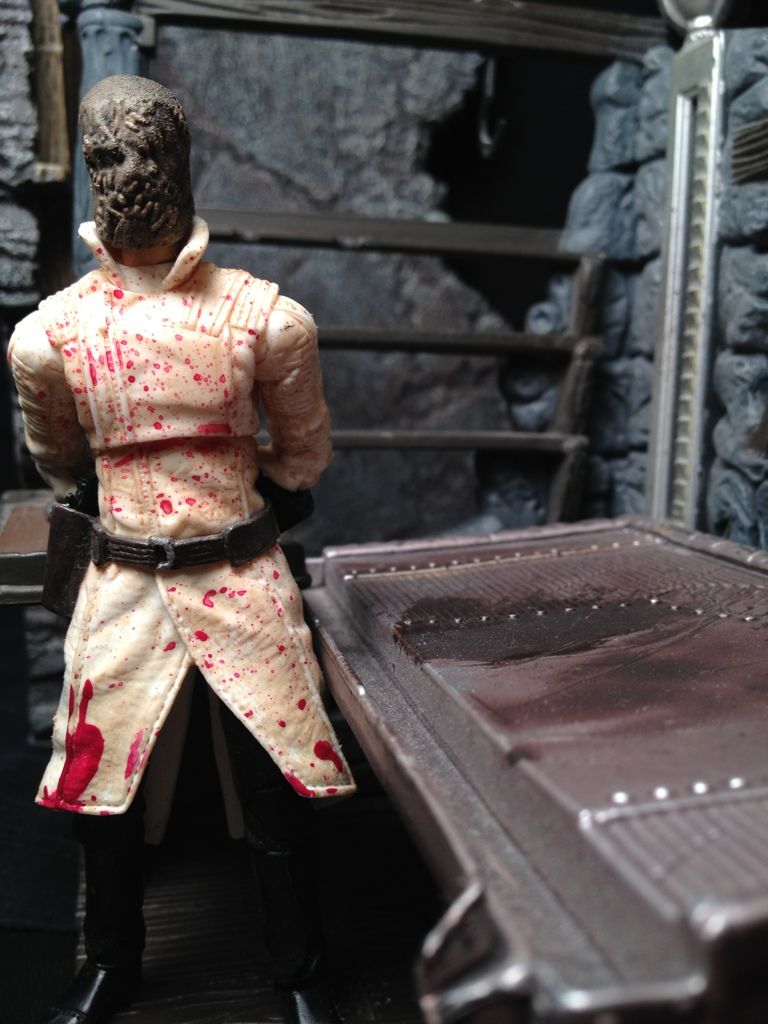 MR. FREEZE: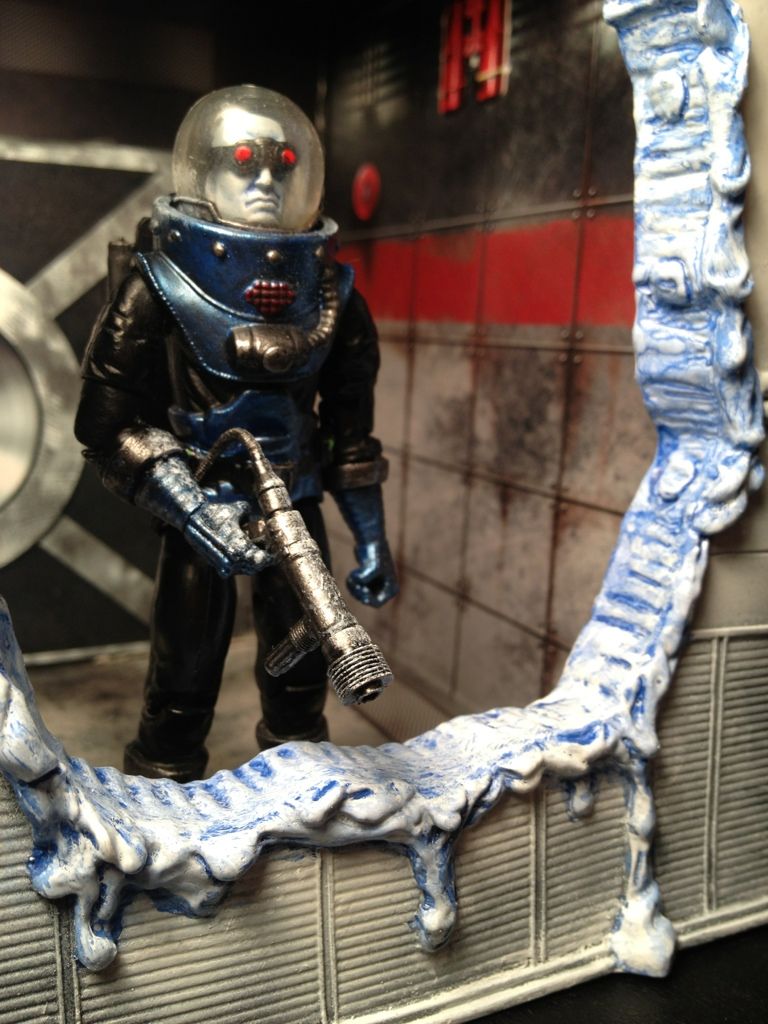 THE VENTRILOQUIST & SCARFACE:
CATWOMAN: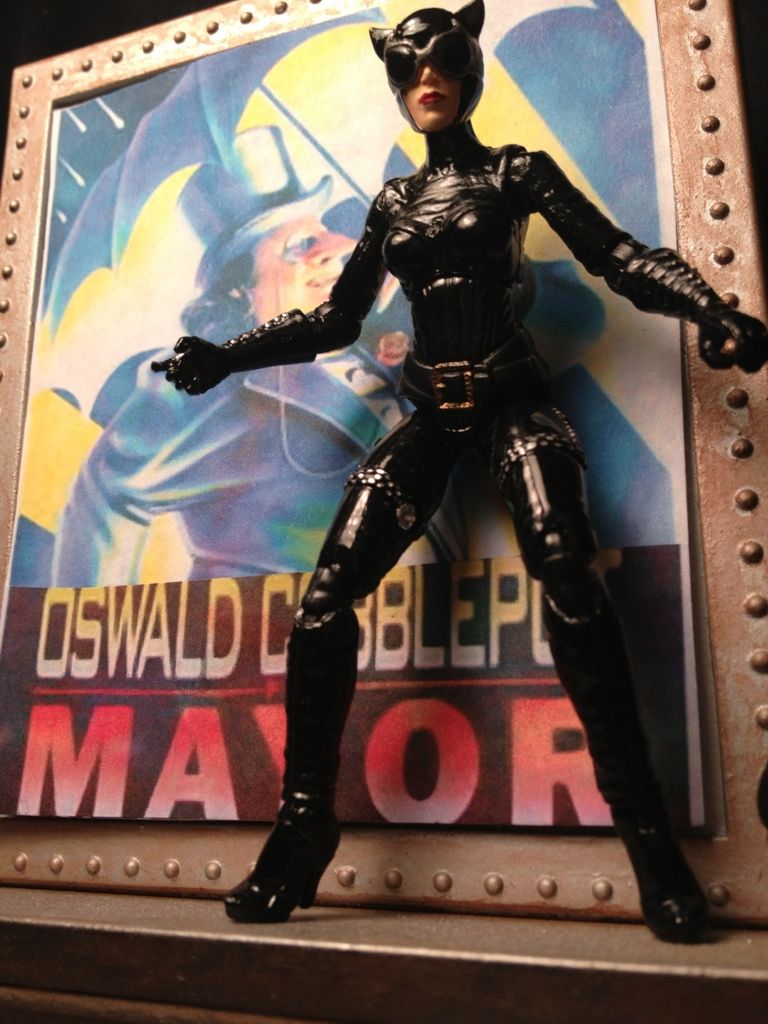 THE MAD HATTER: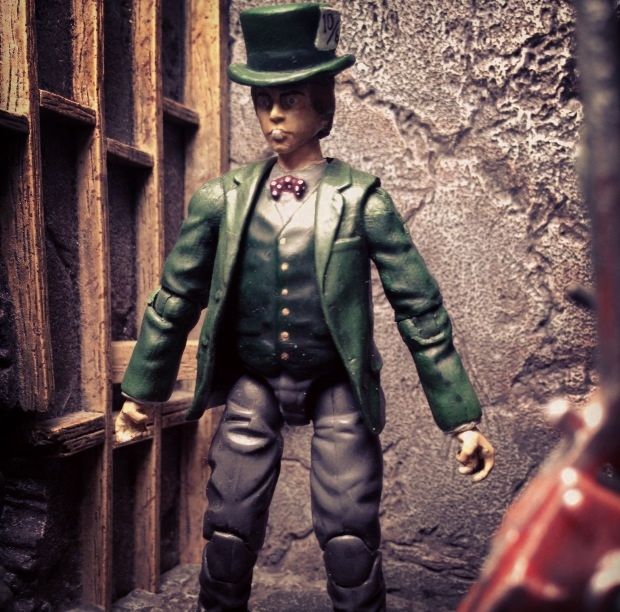 VICTOR ZSASZ: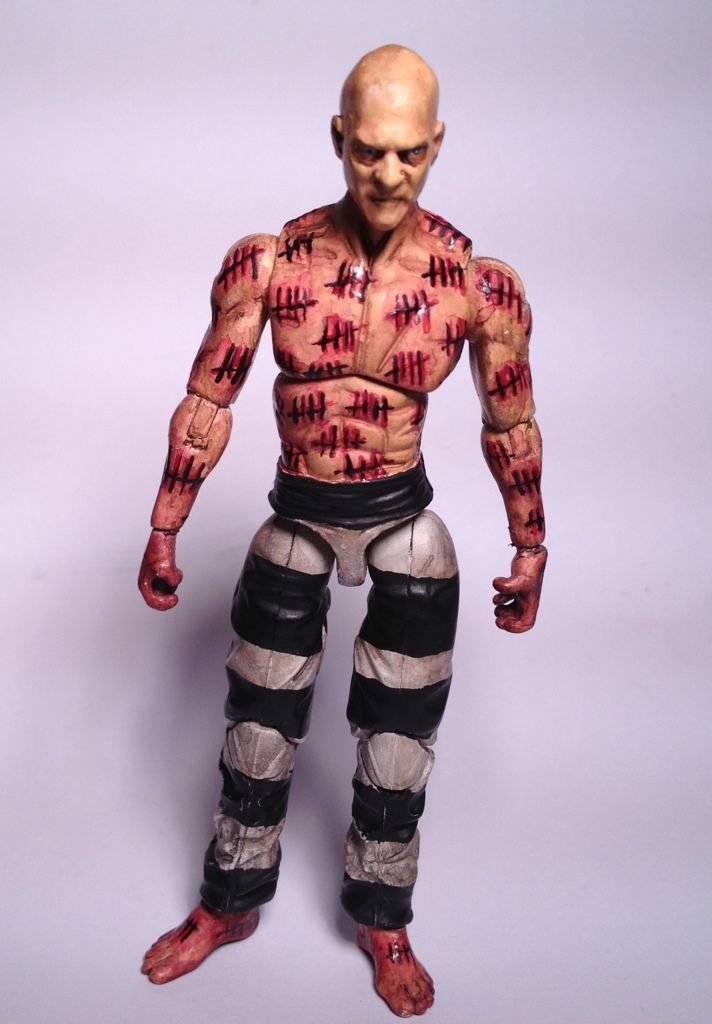 The original Fwoosh site:
http://thefwoosh.com/2012/12/cc33-gotha ... rt-strange
More work here:
http://strangelabs.blogspot.com/