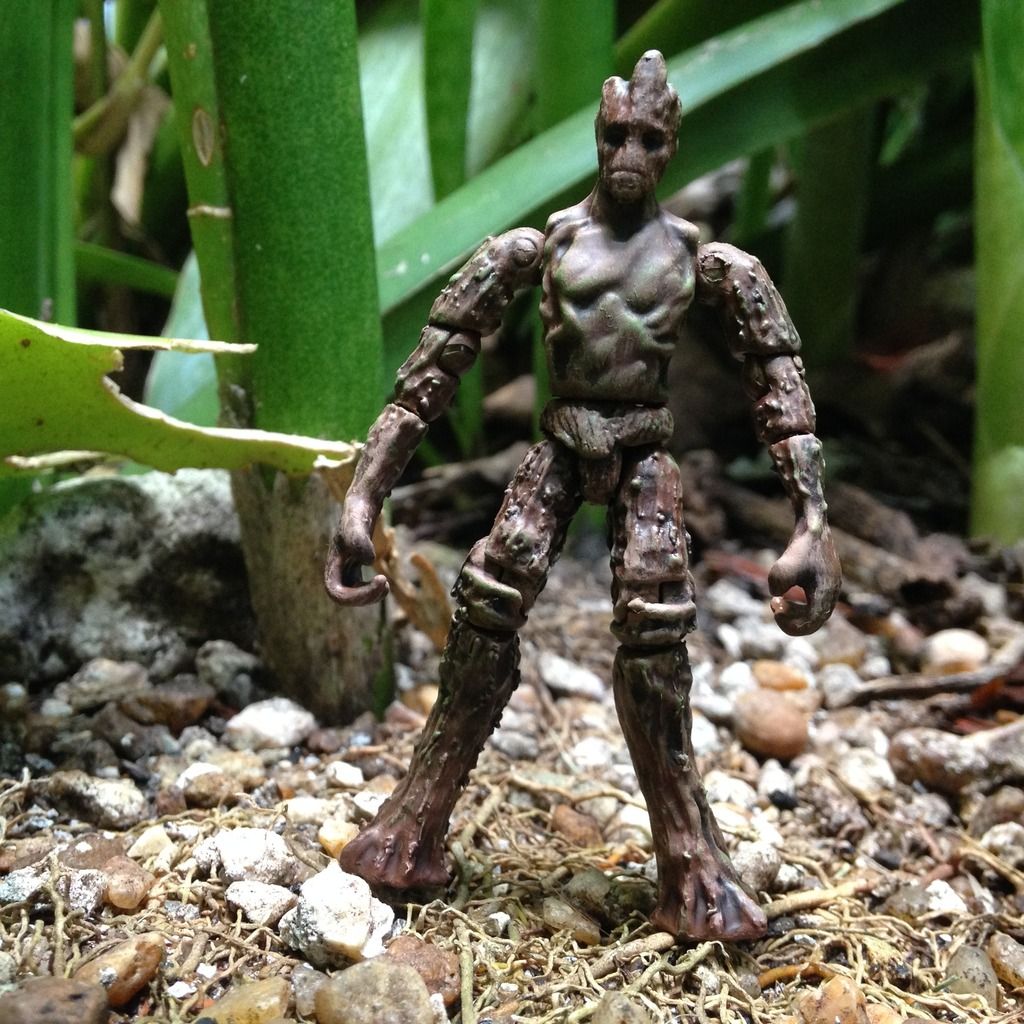 Years ago, I picked up the Groot & Rocket 2.5" two-pack when they came out, with the intention of customizing them. At that point, though, I hadn't worked with MegaBloks, so I did a straight-up (terrible) repaint of the 5 POA minifigure.
Starting with the primer, the project just went completely south. Ever had one of those pieces where every step of the process was f___ed? That would be this repaint.
When it was "done," none of my paint dried properly and everything was sticky because of the primer. My acrylics did nothing to stop the problem. Not even a layer of inks. After that, I said f___ it and waited to see if it ever dried (it didn't, like they never do, amiright?).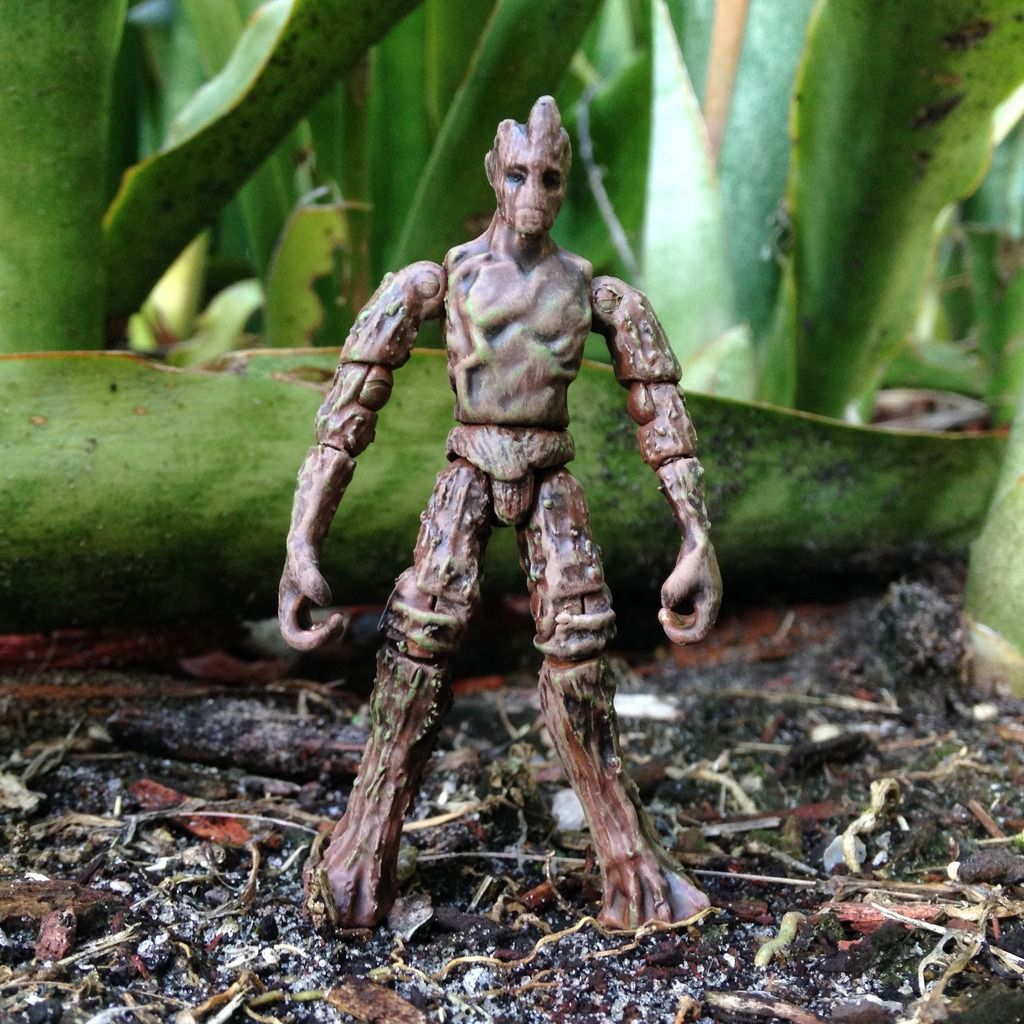 While looking for fodder, I'd occasionally see him, and I'd just sigh. It's those damn doe eyes.
Few Megabloks bashes in, I was looking for something fun like K-2SO was. I realized that the Groot figure could very easily work with Megabloks parts, and I started working that night.
Groot is all Megabloks, 2.5" Groot, plumber's putty, and gel superglue. The head and torso are from the original minifigure. With my Dremel, I drilled holes that mimicked a MB torso and popped the arms, waist, and ball-joint/crotch piece in.
2.5" Groot's arms and legs were grafted onto MB pieces, then Dremeled and sculpted to attempt to match.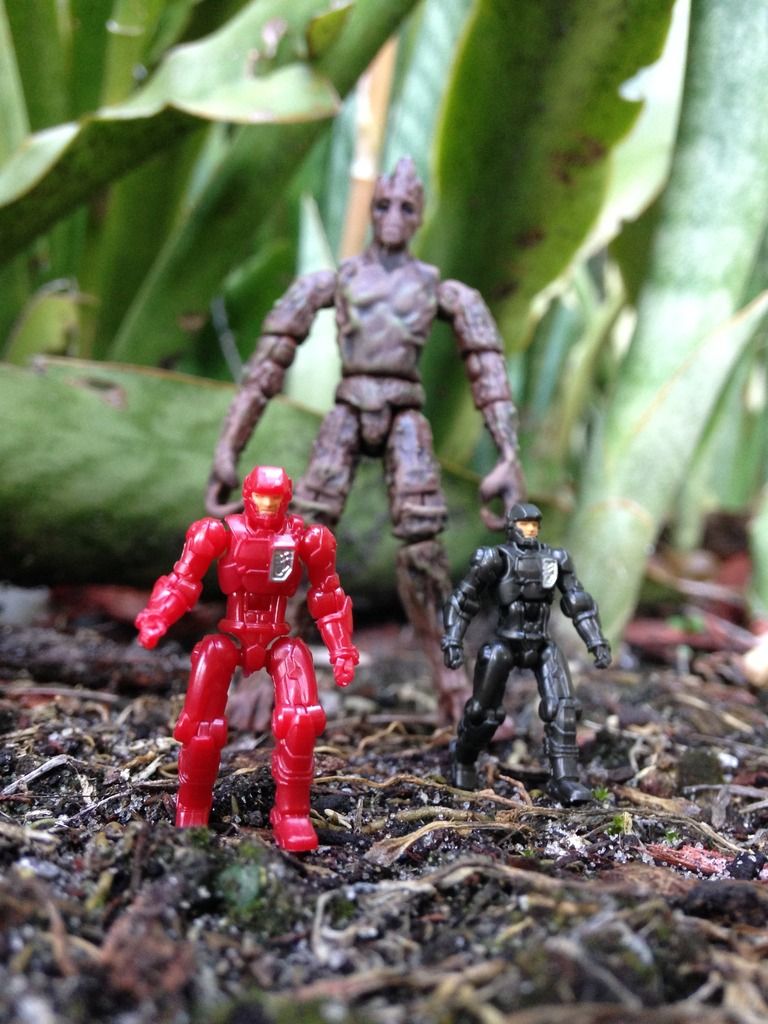 Since I dropped the ball so badly last time with the paint, this piece had to redeem me.
Once I had the rough assembly, I hit it with a saddle brown spray paint, then started layering brown paints & inks from there. Last time around, I didn't really experiment with drybrushing, but it really helped take this Groot to the next level...