FOR CUSTOM CELEBRATION, I'D LIKE TO DEBUT SOMETHING VERY SPECIAL TO ME & MY LARGEST PROJECT TO DATE:
MY DIANAUT OUTPOST!
Micro playsets.
As long as I can remember, I've been obsessed with them.
In preschool, my two most cherished toys were microfigures from the Mega Star line. I was heartbroken when they eventually disappeared, but next came Legions of Power, and then Spacelink, by Capsela... Grail microfigures and vehicles that could only be obtained on family trips to Epcot; and they were pricey in the 80s ($20-$25 for small sets!)
I didn't hear about Diaclone until high school by that point, and usually as a footnote to Transformers history. It blew my mind that all those empty seats in my Transformers used to fit tiny figures!
Ever since Takara rebooted Diaclone late last year, I've been recharged/re-energized as a customizer and started planning a bunch of original projects for my growing Dianaut collection. One of these projects was a Dianaut headquarters.
The original design was quite ambitious and was easily twice the size of what I ended up building. It was such a bear that it took months to decide on a final size and design, because I didn't know where to start. I began hording boxes to find the right one for the dio AND pieces for the playset itself... at least a Ziploc gallon bag filled with ANYTHING that might look good as a console, or computer, etc.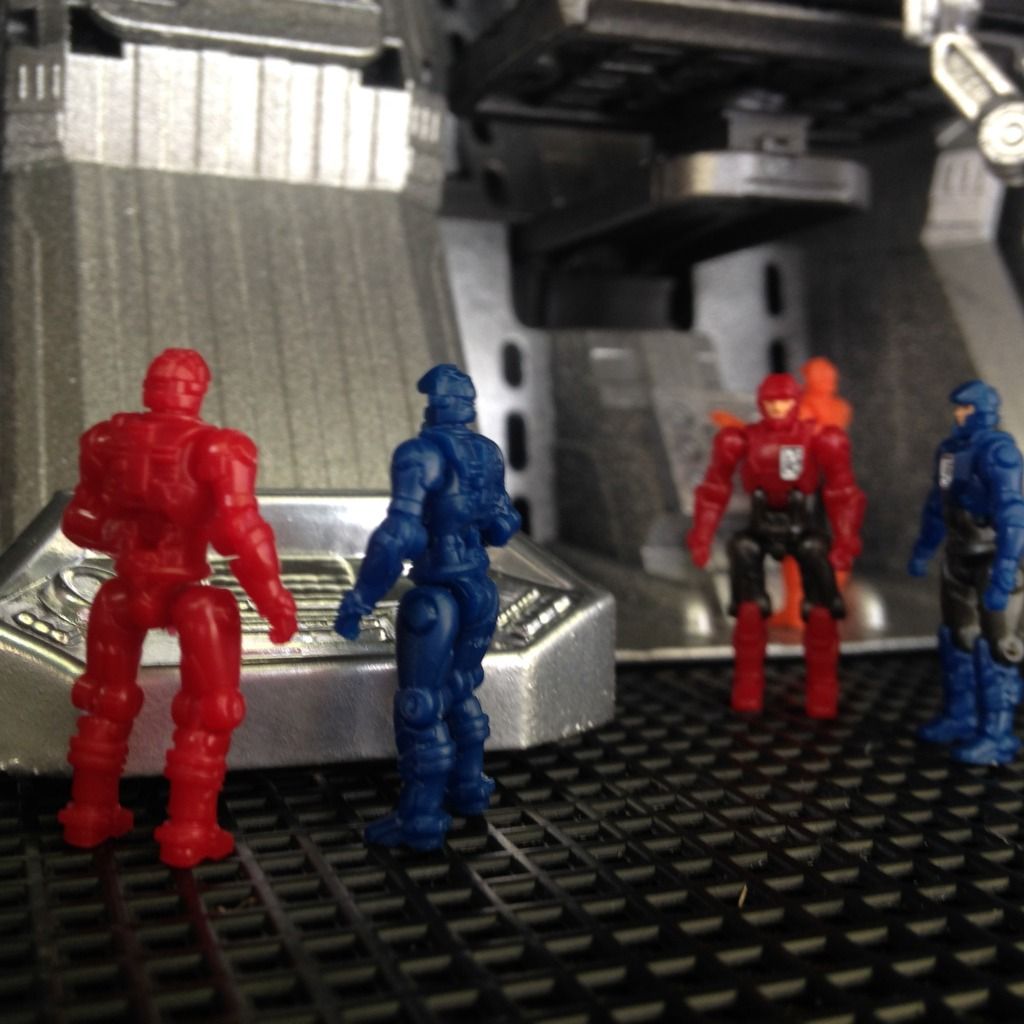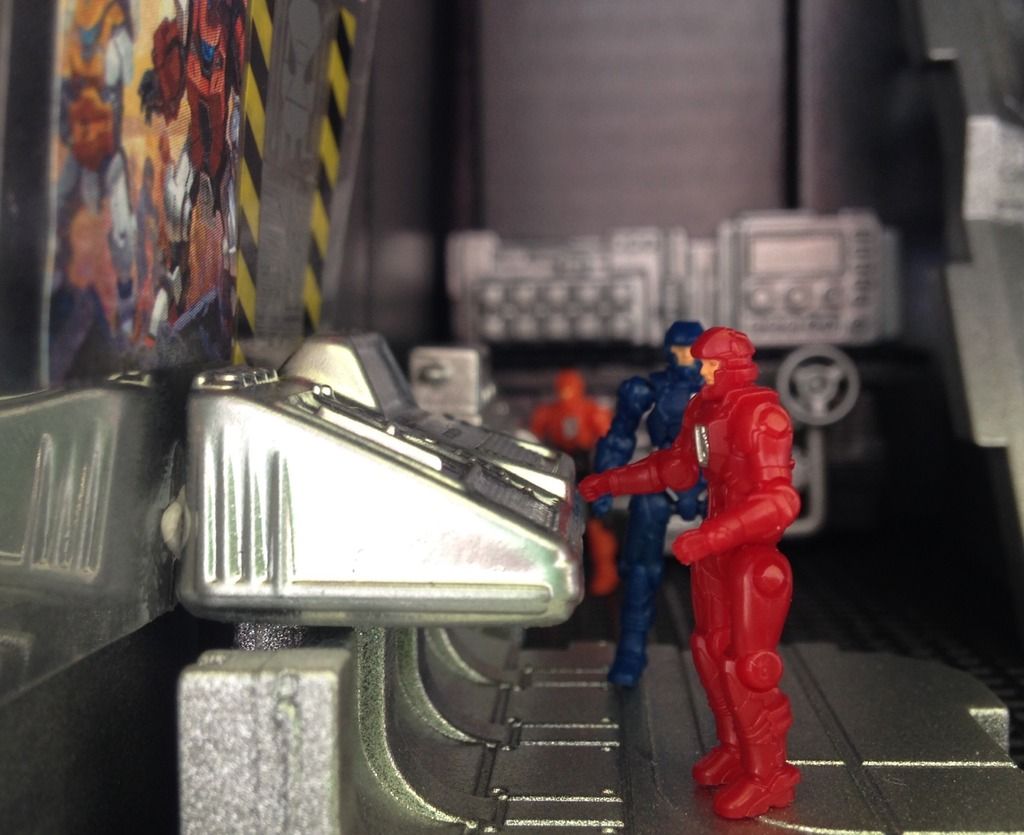 A lot of the dio itself is the box and cardboard inserts to form thick-looking walls, and A LOT of spray paint. The floor is one of those plastic grids used for knitting.
There are so many greebles and detail pieces in the set that it's hard to remember where they're all from. The main, center part of the playset is a modified Star Wars Hot Wheels set. I built off that foundation with Mega Bloks parts, Warhammer pieces, GI JOE backpacks/accessories, Star Wars stands, and even a repurposed Transformer for the crane.
The computer displays are clear plastic with LEGO stickers, and printed images officially released by Takara of power suits and Dianaut enemies the Waruders (AKA the Insecticons in Transformers lore).
The crane was a concept that arrived late in the creation of the playset. As a kid, I always loved play features like that, so I integrated it when I found a junked Transformer I had in the fodder bin. And here I thought anything connected to Michael Bay's disasterpieces was worthless!
The wall computers and tech around the outpost really connect the playset to my childhood. I used GI JOE consoles that I'd been saving since I was a kid for something like this. One of the wall panels is repurposed from a childhood Micromachines playset. Some of the computers are made from Warhammer pieces given to me by my BFF/childhood best friend, who had extra. These details REALLY make this a special project to me.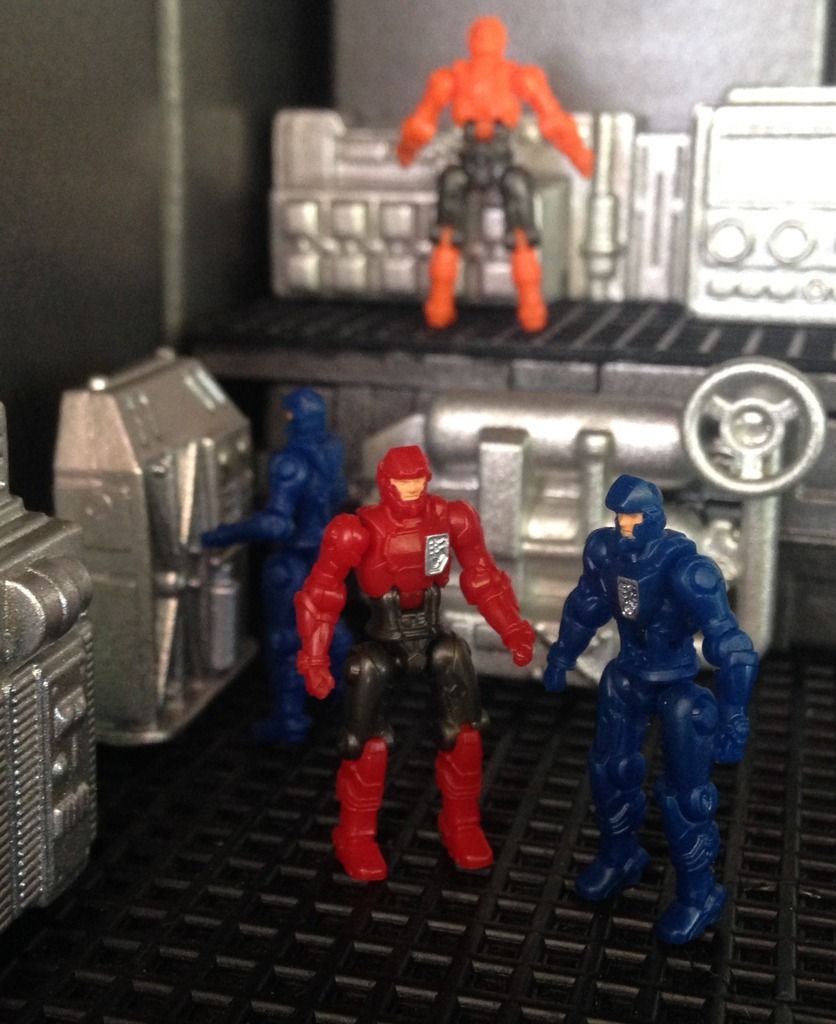 It's really a love letter to my passions as a collector and customizer, with one foot firmly planted in the past, while the other is very much in the future.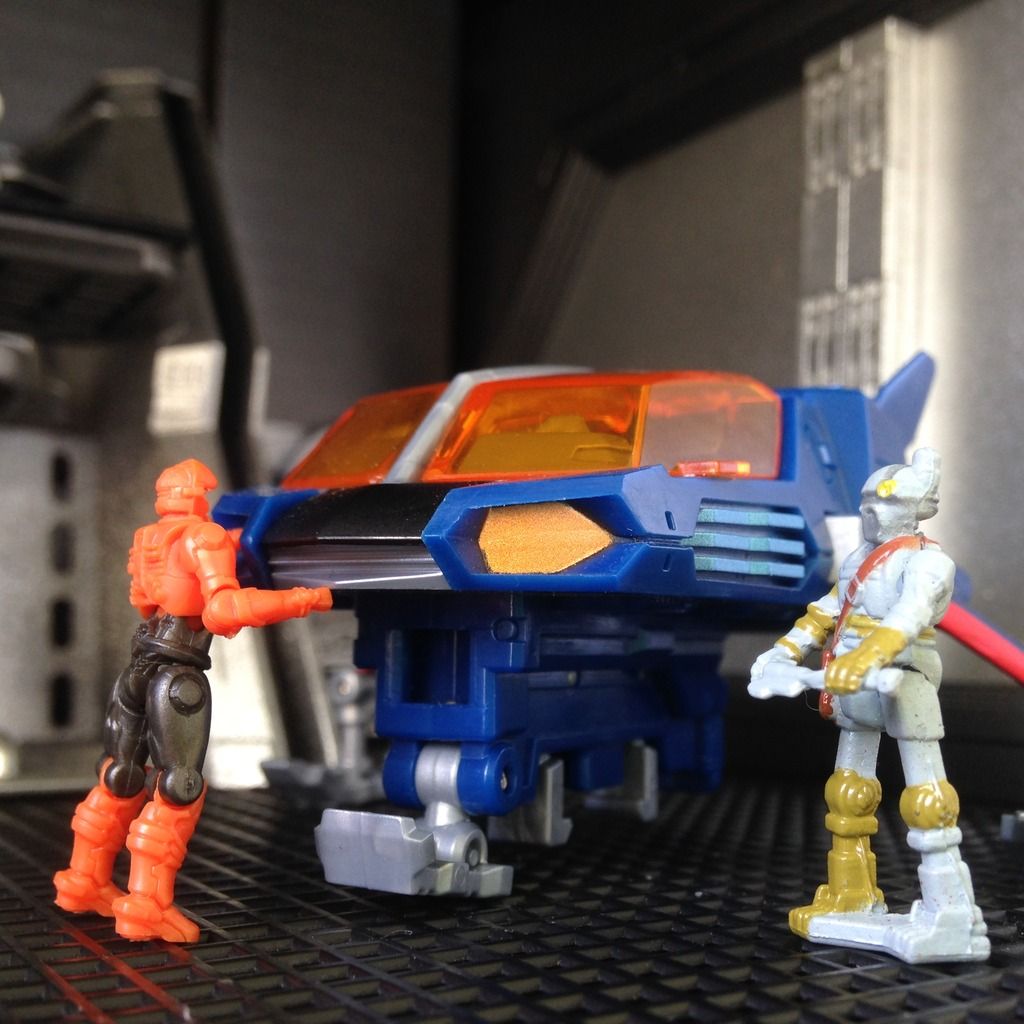 THANK YOU for checking out what has been a dream project of mine forever. I hope you enjoy the shots!